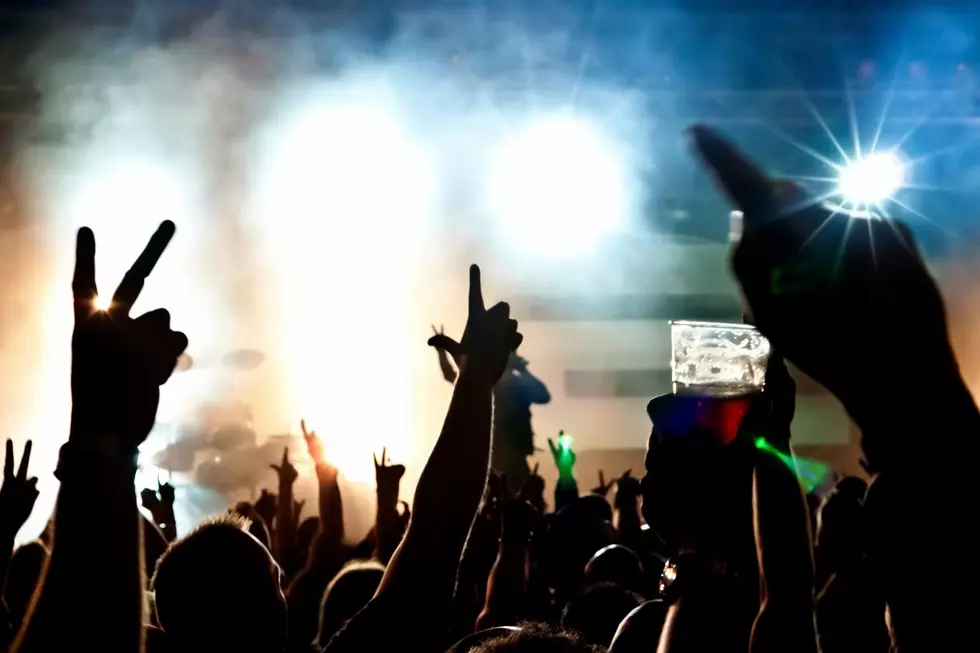 3 Proposed New Rules for Going to Country Concerts
via Getty Stock / ThinkStock, ThinkStock
I love going to country concerts. It's one of my favorite things to do.
This weekend I had the pleasure of catching Michael Ray and Lee Brice at Michigan Lottery Amphitheater in Sterling Heights. What a fun venue! Michael and Lee put on a great show (as expected), as did their opener Tim Montana.
This was my first visit to Michigan Lottery Amphitheater, and I'm looking forward to seeing many more country shows there. However, as I rode back home to Lansing, some ideas occurred to me that I think could potentially make the concert-going experience even better. These thoughts may or may not have been influenced by a few random cocktails I may or may not have consumed.
Proposed Rule #1: If you're 6' or taller, you either have to sit for the whole show or stand at the edge. Look. I am so glad you love your country music and want to be right in the middle of the action. But don't you already have a great life? I mean, you can already reach things on the top shelf at the store without having to hunt someone down for assistance. You were probably amazing at high school sports and are likely stunningly good-looking. At least give us hobbits the ability to enjoy a concert without your big head in the way.
Proposed Rule #2: Let's all put more thought into what we're wearing. Sound good? For every Hayley-Harleigh-Ashlee-Callie showing up to the party in a nightie and cowboy boots, we've got a Hayden-Caden-Brayden-Jaden who thinks he's either the next Morgan Wallen or Parker McCollum. Don't get me wrong -- most everyone's coming to the show looking great! But it's okay to have your own style and not be interchangeable with everyone else. Mix it up a little!
Proposed Rule #3: Come to the show armed with the basics of geometry. If you're holding your beer at a 90-degree angle to the ground, the odds are good that you will be able to enjoy that beer throughout the show. However, as the night progresses and additional beers are consumed, these mathematical equations may become more difficult to understand. Here's an example that may be helpful. If you're dancing to the music and the artist on stage prompts you to "raise 'em up", you will likely want to lift your beer into the air. This is where the 90-degree angle rule becomes most important. A full beer held in the air at a 45-degree angle (especially while doing whatever you were calling "dancing") will no longer be full when you bring it back down out of the air. Much of that beer will likely be in the hair and on the clothes of the people around you. Probably us hobbits (see Proposed Rule #1). Remember, 90-degree angles are our friends.
See you at the next show! (Unless you're 6' or taller... then I expect you to be behind me.)
The Best Country Singer From Every State
Some states, like Oklahoma and Texas, are loaded with famous country singers. Others, like Nevada and Maine, are still looking for a real breakthrough artist. See the best and most successful country music artist from all 50 states, starting with
Hank Williams
and Alabama.