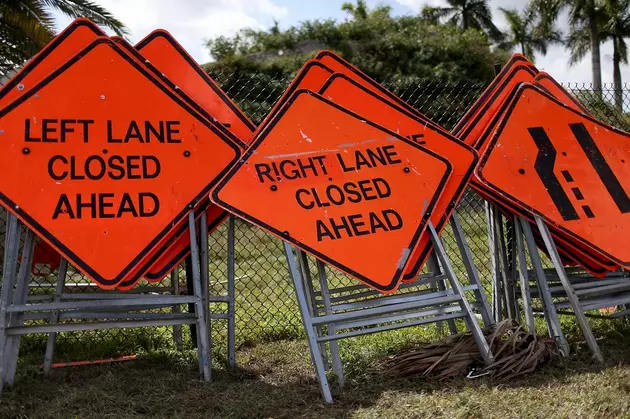 More Hagadorn Road Construction Coming Next Week
Getty Images
If you travel the stretch of Hagadorn Road between Mt. Hope Road and Hannah Boulevard/Service Drive, you'll want to find a different route.
According to the Lansing State Journal, between Monday and Friday, Hagadorn Road between Mt. Hope and Service Drive will be closed for asphalt removal and surface regrading. The stretch of road will be completely closed until Wednesday, once they've laid the base of asphalt. After that, the road closure will be limited to working hours.
While Hagadorn is closed, drivers can follow the following detour: Mt. Hope-Farm Lane-Service Drive. Hagadorn will be completely closed for the next week, but will open partially following that with some lane closures. The Ingham County Road Department expects Hagadorn to be completely open to traffic by August 27th.