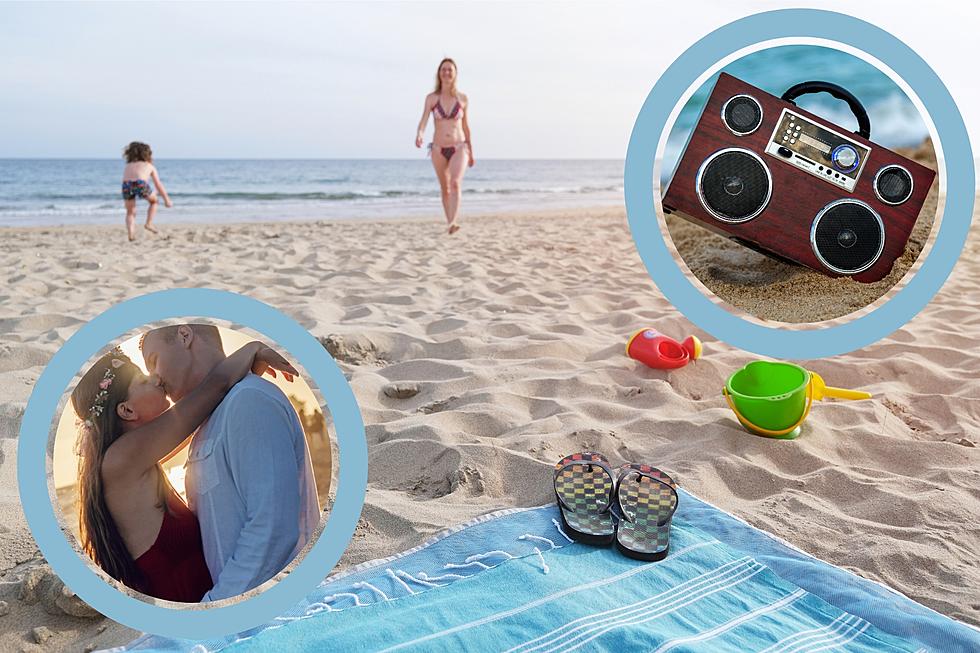 Beach, Please! What NOT to Do on Michigan Beaches This Weekend
Photos via Canva
Michigan beaches are a great place to have some fun, especially during our warmer summer months. Spending some time on the sand can be refreshing, whether you're there to wade into the water or just soak up some sun.
But why does it seem like there's always that one jackwagon that ruins everyone's great time?
DON'T. BE. THAT. GUY. (Or girl.)
Here are the top five things that are guaranteed to ruin the beach fun for everyone.
5. Playing Your Music Too Loud
Music is an essential ingredient for a good time for many of us - but here's the thing: not all of us share the same musical tastes. And there are some of us who go to the beach in search of serenity. Make sure the volume on your speakers is set to a level that's appropriate for your group, without overpowering your beach neighbors.
4. Enough With the "Huggy-Huggy-Kissy-Kissy"
PDA.
It's one thing if you're on a secluded, rather empty beach at sunset like the couple above appears to be.
It's another thing if it's a hot holiday weekend and the beach is full of families. No one needs to be subjected to you tickling your sweetheart's tonsils. Keep public displays of affection to a minimum.
3. Move Over!
Men, when selecting a place to set up your beach chairs and blankets, apply the same rules as you use when selecting which urinal to step up to in a public bathroom. If someone else is already there, don't pick the space right next to them. Leave some space!
There's plenty of beach - no need to get all up in someone else's business. Most women seem to already innately understand this.
2. Brush Off Your Sand Somewhere Else
Rule #2 is especially important when the beach becomes so crowded that Rule #3 is hard to follow.
When brushing the sand off your legs and other assorted body parts, be mindful of those around you. Exactly nobody wants your sweaty sand on their bologna sandwich. This is kind of an extension of the timeless "do unto others" rule.
1. Pick Up After Your Damn Self
Littering on the beach is one of the worst things you can do.
There's even a song about how much it sucks.
Remember when Jimmy Buffett blew out his flip-flop in Margaritaville? He stepped on a pop-top, cut his heel and had to cruise on back home.
Poor Jimmy had to cruise on back home all because someone littered. That pop-top should never have been there.
The Bottom Line
Michigan's beaches are meant for everyone to enjoy. Please keep others in mind as you're relaxing on the shore.
Bring Your Pet And Enjoy These 20 Pet Friendly Michigan Beaches
There is no need to leave your pet behind. Check out these 20 pet-friendly beaches in Michigan all summer long.