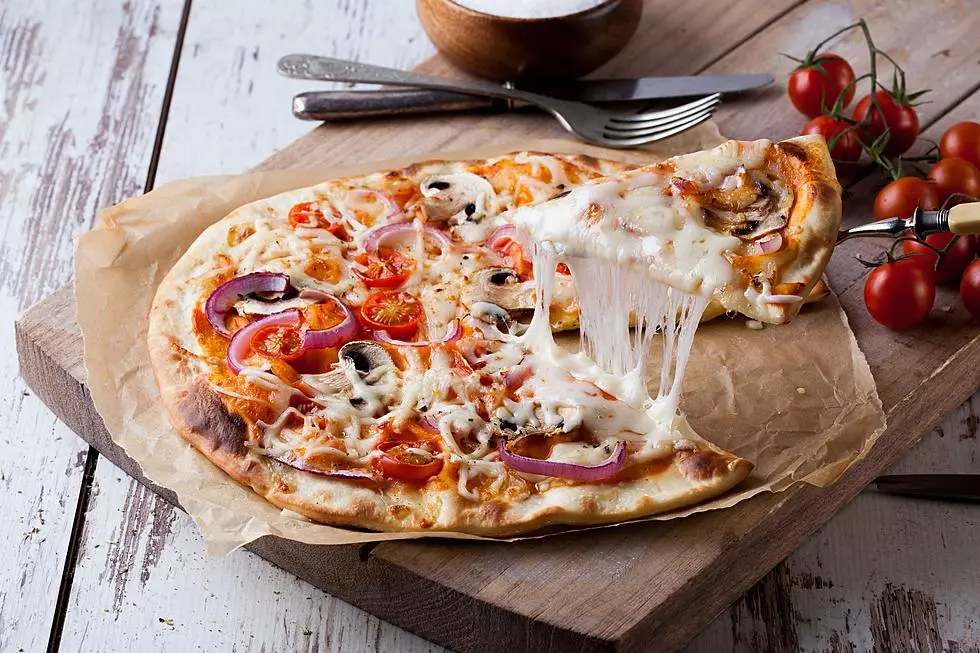 Major Publication Names Their Choice For Best Pizza In Michigan
Credit: Kelvin T on Unsplash
I don't know about you, but I could eat pizza every day for the rest of my life.
Michigan has a lot of options for pizza, but who serves up the best pie in the Mitten State?
Popular Pizza Places In Michigan
Little Caesars Pizza
Little Caesars is probably the most well-known pizza place in Michigan. They recently became the official pizza of the NFL. For $5-6 it's hard to beat a Hot N Ready.
Buddy's Pizza
Buddy's is known for its Detroit-style pizza and has been a Michigan staple since 1946.
Jet's Pizza
Jet's Pizza opened in Sterling Heights back in 1978. Jet's is home to the Detroit-style 8-corner pizza.
Major Publication Names Their Choice For Best Pizza In Michigan
Far and Wide shared where you can get the best pizza in every state. They used Tripadvisor to take a look at the places reviewers were giving top marks, accounting for overall ratings and the quality and quantity of reviews.
Who Has The Best Pizza In Michigan?
The best pizza in Michigan might surprise you. It's not Little Caesars, Buddy's, or Jet's as mentioned above.
You can find it at BJay's Pizza and Coney in Bay City.
Here's What People Have To Say About BJay's Pizza

 "I wouldn't deprive my worst enemy of the chance to enjoy Bjays pizza." — skulbone

 
 

"Some of the best Pizza i have had. they really pile on the cheese and topping. You can tell they use quality ingredients. Great pizza at a great price." — Debbie G

 
I'm sure some people might be upset seeing this but I say don't knock it until you try it.
Listen to Big Joe and Laura weekdays from 6-10 AM on Mix 95.7, download the Mix 95.7 App, catch up with what you missed on the show with Big Joe and Laura On Demand, and sign up for Mix 95.7 Newsletter
Check Out These Michigan Pizza Reviews From Barstool's Dave Portnoy
Dave Portnoy of Barstool Sports has visited these Michigan restaurants for his One Bite with Davey Pageviews pizza reviews. "One bite, everybody knows the rules."
Highest Rated Pizza in Grand Rapids
Michigan's First Pizza Place