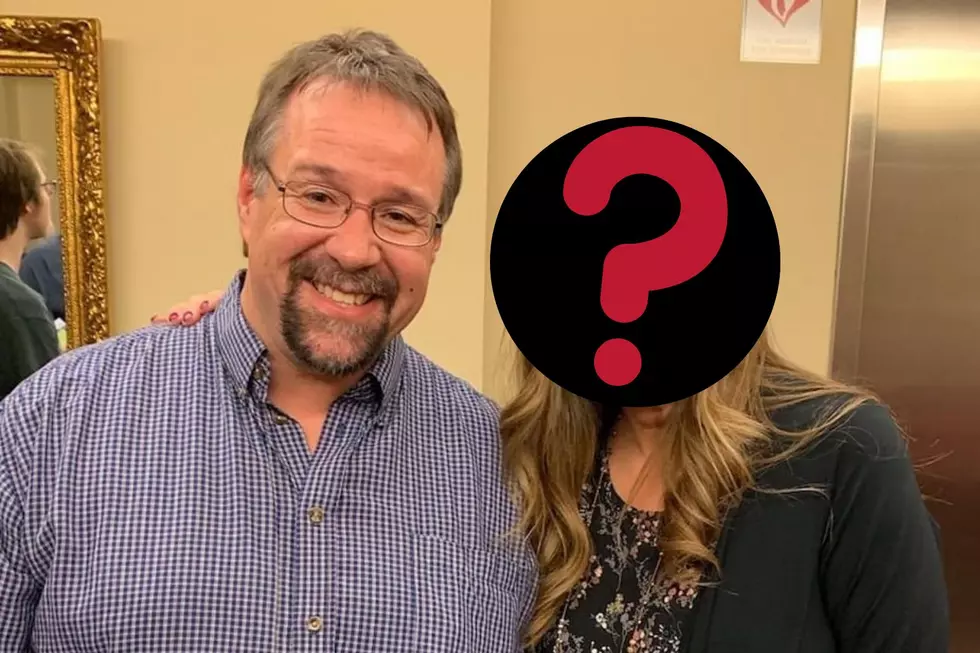 JR on WITL: "The Artist in Owosso Last Night Is Why I'm in Radio"
JR and 80s country hitmaker Sylvia. (via JR, Townsquare Media)
Last night was a special treat for me.
I got to see Sylvia perform at the Lebowsky Center for Performing Arts in Owosso. When I trace it back to its beginnings, she is the reason I work in radio.
Depending how long you've been a country fan, you may or may not know her name. Let me take you back a few years.
It was the summer of 1982. My dad was helping to build an outdoor patio for my aunt and uncle in Flushing, and my brother, my cousins and I were playing outside, just trying not to get in the way.
My cousin Annie was in her early teens and, like many teenagers, spent a lot of time with a blaring radio. The opening notes of a song I'd never heard began to ring out, and Annie ran to the radio to turn it up even further. "I love this song!"
The song was "Nobody" by Sylvia.
I was just a pre-teen, but I liked it too. It was playing on a "country" station, but it didn't sound like the "country music" my parents listened to. It didn't sound like the scorching rock-and-roll my other cousins were into either. It was catchy, and it was different. I couldn't wait to hear it again.
In the weeks to follow, I begged my parents for control of their radios so I could try to find stations that were playing this Sylvia song. I found WTAC and WKMF on the AM dial in Flint, WKCQ in Saginaw, and WITL in Lansing. They quickly got me a small transistor radio of my own so I would leave them alone.
Sylvia's "Nobody" would go on to become her second #1 on the country charts that summer, and would actually reach #15 on the pop charts. But during that summer of skimming the radio dial, trying to find a station that was playing Sylvia, something else happened.
I became a fan of other country artists too. I found that I liked Alabama. And the Oak Ridge Boys. And Ronnie Milsap. And Eddie Rabbitt. And the list grew and grew and grew.
That Christmas, I was gifted my first record player, with a brand new album I could play on it.
Sylvia's "Just Sylvia" album didn't just have "Nobody" on it, but lots of other Sylvia songs I had never heard before. It also had an address on the back for her fan club, which my parents allowed me to join. Soon I received a package in the mail that included a fan club newsletter, a pin, and an autographed picture from Sylvia with the words "I love you to pieces!" Highlight of an 11-year-old boy's life.
In the next couple years, I found myself predicting which songs on albums would be released as radio singles and took pride in being right a lot of the time. I would make sure to listen to the countdown shows every weekend (even wrote down the entire Top 40 for American Country Countdown in my notebook every week for more than 4 years, but that's another story).
I found myself intrigued and envious of those DJs on the radio that got to make their living playing all these amazing songs! I wanted to do that! By the time I finished junior high, I was cueing up records and recording my own pretend radio shows on my dual cassette recorder. And during my senior year of high school, I got to be an intern at a radio station in Tennessee. I would later get my first part- and full-time jobs at that same radio station.
A path set in motion when I heard "Nobody" by Sylvia blare out across my aunt's backyard when I was 10.
I never got to see Sylvia live during her mainstream country success in the 80s. I was able to meet her in 2019 in Delaware when she performed at a guitar pull with a handful of co-writers. There's the old adage that cautions to "never meet your heroes", citing the invariable letdown. I'm happy to report she was just as delightful in person as I ever imagined she would be.
While I enjoyed the guitar pull event with Sylvia and the other writers, I'd still never seen an actual concert with just her.
That changed Monday night in Owosso as Sylvia played for a few hundred of us at the Lebowsky Center. It's been 40 years since that fateful summer I first heard her, but somehow her voice is just as clear and crisp and comforting as ever. I enjoyed reliving the old songs, and getting to hear some brand new Sylvia music too.
Thanks, Sylvia, for musically taking me back in time to where it all began. This radio guy couldn't imagine doing anything else.
The Best Country Singer From Every State
Some states, like Oklahoma and Texas, are loaded with famous country singers. Others, like Nevada and Maine, are still looking for a real breakthrough artist. See the best and most successful country music artist from all 50 states, starting with
Hank Williams
and Alabama.
Popular Child Stars From Every Year
Below,
Stacker
sifted through movie databases, film histories, celebrity biographies and digital archives to compile this list of popular pint-sized actors from 1919 through 2021.