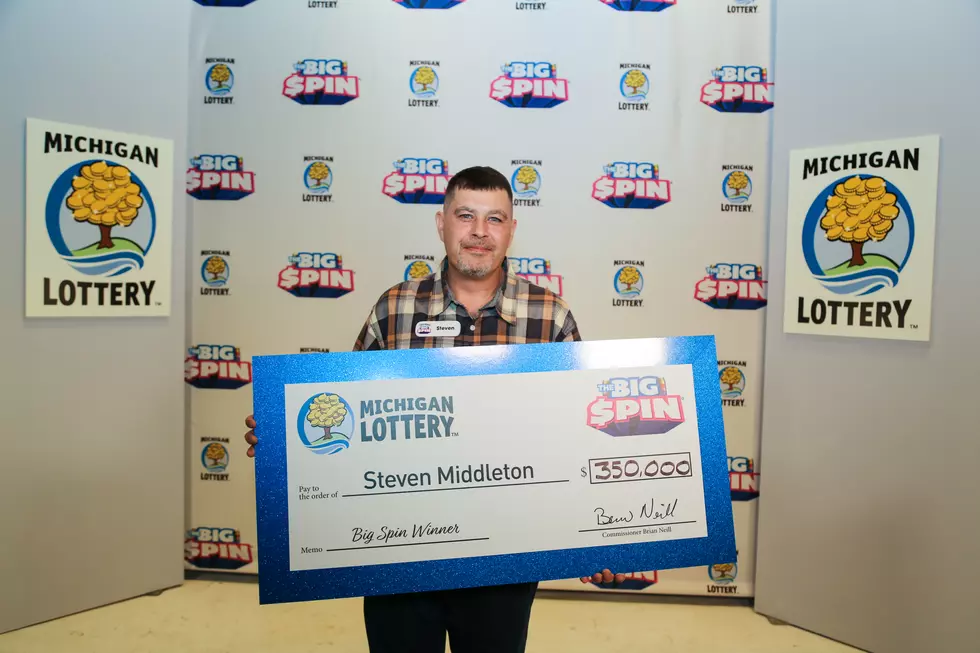 Jackson County Man Wins $350,000 From Michigan Lottery
PHOTO COURTESY OF MICHIGAN LOTTERY
Congratulations to Steven Middleton, a big winner with the Michigan Lottery. According to a press release from the Lottery:
A Jackson County man is going to be debt free after winning $350,000 on the Michigan Lottery's The Big Spin show.

Steven Middleton, 42, won the big prize after spinning the prize wheel on The Big Spin show hosted by Detroit basketball champion John Salley. Middleton was selected to participate in the show after entering codes from non-winning The Big Spin tickets online.

"I couldn't believe I was picked to be on The Big Spin show," said Middleton. "I've been so nervous about it, I didn't tell anyone besides my girlfriend.

"Winning means I can live debt free and take a vacation. I'm really looking forward to having some time to relax!"
Get more info here from the Michigan Lottery website.
Enter your number to get our free mobile app