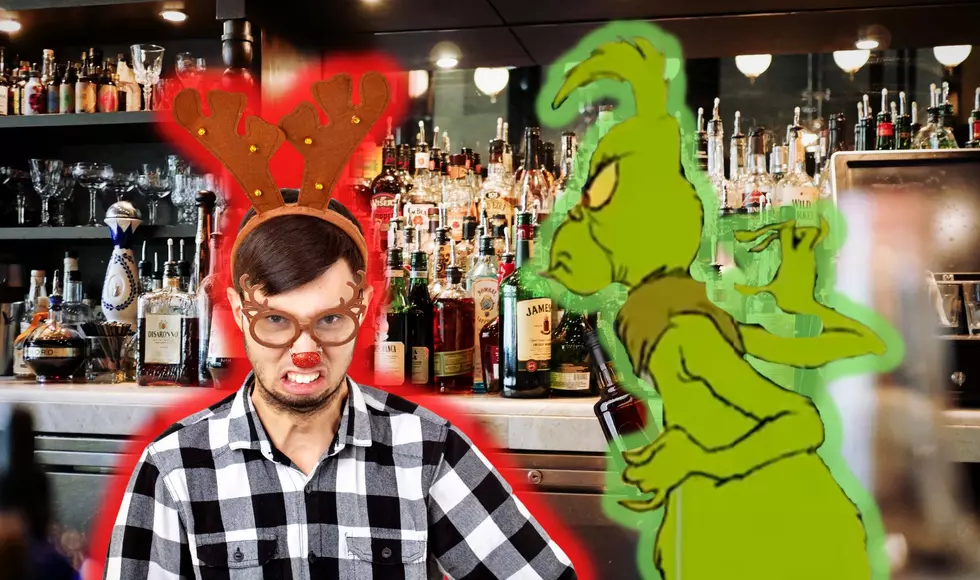 The Grinch & Rudolf Get Into Fight At Traverse City Christmas Party
witchbabygrl YouTube/ Canva
Not all is holly jolly in Traverse City today after an alcohol-infused Christmas party for the holidays turned into a "Sleigh Bell Smackdown" as authorities are saying a fight broke out between The Grinch and Rudolf The Red-Nosed Reindeer.
Okay...it was a guy dressed as The Grinch and a reindeer, but don't spoil my holiday fun. Up North Live reported the incident saying:
Traverse City Police were called to Hotel Indigo Saturday night about a fight during a work Christmas party. Police said a 30-year-old man dressed as a reindeer was defending himself against a 30-year-old man dressed as Grinch. The Grinch was allegedly punching the reindeer. The man dressed as the Grinch was arrested for assault.
Further "Details"
The Grinch, who used his one phone call to contact us, released the following statement:
He was talking sideways so I gave home a glance.

He lept with a bound into a full steam prance.

He swung and he missed through the entire fight,

What happened next would make him wish he'd have left for the night.

He was cocky & brash with his bright red glands,

But he forgot I'm the Grinch and he got these big green furry hands.
Rudolf was also held shortly, but was bailed out, and responded to the news of the Grinch reaching out after revealing what was said, Rudolf also released a statement on the situation:
Gee fellas, he said some not very nice things about Clarice, saying she was getting the "Premiem Yule Tide Pumps" from Hermie with Fireball, after clearing 5 shots of Fireball! I don't tolerate disrespect towards women. He completely fabricated the whole thing. First off, I caught him off guard while he was running his mouth for the clout, out here in the cram. I gave him the 6 point value meal in his gut. He fought dirty after that, pulling out who-hash and threw some in my eyes. It wasn't very comfortable.
We reached out to Yukon Cornelius who posted Rudolf's bail, for a comment and he had quite insightful thoughts on the whole altercation, stating…
Christmas Light Displays Across Michigan
It's beginning to look a lot like Christmas! If you want to get into the holiday spirit, these Christmas light displays across Michigan are sure to put a twinkle in your eye. There are plenty here in Mid-Michigan and even more across the state. Find out where and when these light displays are happening.