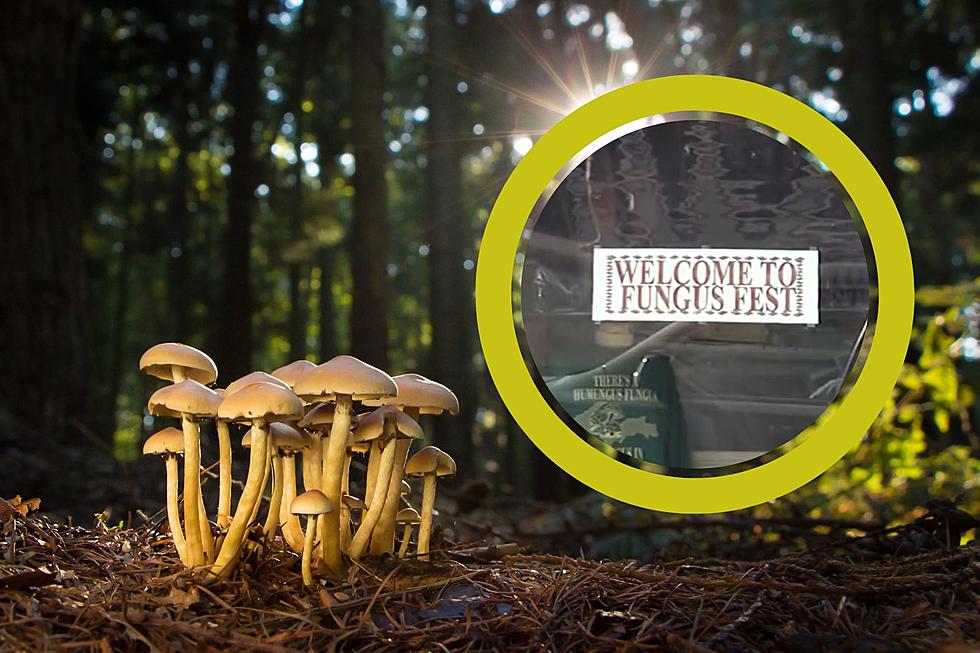 This Humongous Michigan Fungus Is So Famous It Has Its Own Festival
Canva/TV6 & FOX UP via YouTube
Michiganders recently received news that a rare, mysterious fungal disease has been discovered in the Upper Peninsula near Escanaba.
This disease, known as "Blastomycosis", has created some panic among residents and understandably so. If you've seen the popular show The Last of Us you'll recognize this disease as the catalyst for the zombie apocalypse. But don't panic just yet!
Although it shares a name with the cannibal-creating disease, the Blastomycosis found in the U.P. is actually quite treatable thanks to common anti-fungal medications.
However, it did lead me to discover another famous fungus that resides in Michigan. Have you ever heard of "Armillaria"?
"Humongous Fungus"
There was once a time when Michigan was home to the world's largest and oldest organism, Armillaria Bulbosa.  A group of scientists first discovered the organism in the late '80s near the Crystal Falls area.
Originally thought to be about 1,500 years old recent re-analysis has lead scientists to believe the specimen is in fact larger and older than previous measurements. According to Gizmodo,
the gigantic fungus is actually closer to 2,500 years old and it weighs around 400,000 kilograms, or 440 tons. The growth covers about 173 acres (70 hectares), which is roughly the same size as the total floor area of the Pentagon building.
That's one large, old fungus!
Famous Fungus
The mycological marvel is so famous, in fact, that not only does it have its own festival, but it was once featured on The Late Show with David Letterman during his Top Ten segment titled, "Top Ten Facts About the Giant 100-Ton Fungus Found in Michigan."
Although the Humongous Fungus' record has since been eclipsed by an even older and bigger fungus in Oregon, the city of Crystal Falls still celebrates it with the annual Humongous Fungus Festival that takes place each August. In 2023 the festival takes place August 25 & 26.
8 Destinations to Visit This Spring in Michigan's U.P.
Spring has finally sprung. It's time to get out of the house and explore Pure Michigan! Here are some must-see destinations to consider for your visit to the Upper Peninsula this spring.
Clear Signs Someone Is Not From Michigan
If you know, you know. Here's how you can tell if someone is originally from Michigan or not.