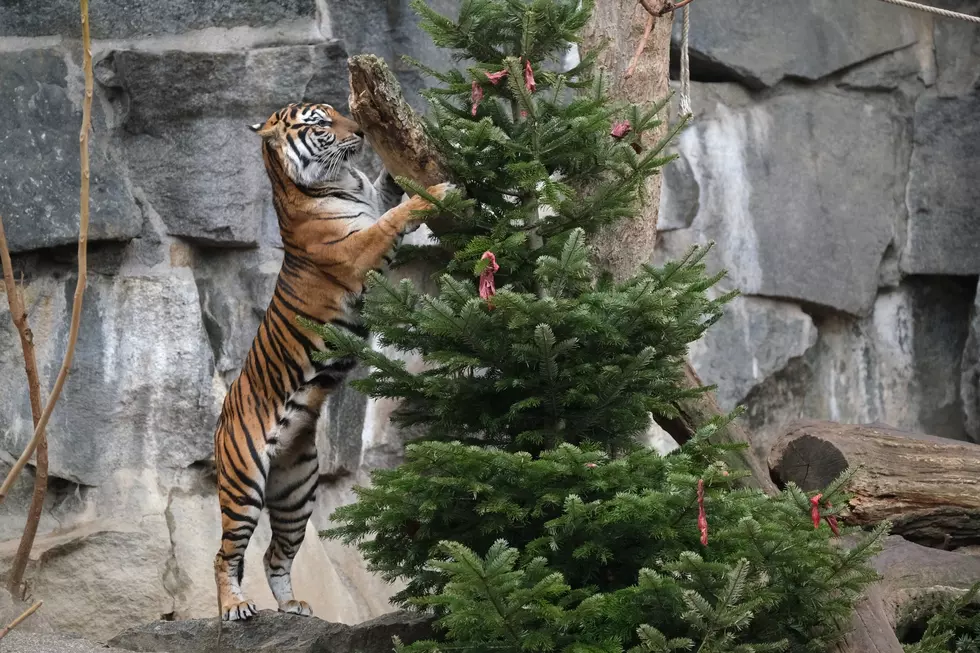 If You Want A Real Christmas Tree – Better Get On It
And get your Christmas tiger early, too....Getty Images
I know you. You like your Christmas trees like you like your morning radio shows - live and real - mistakes and all. And just like good morning radio shows, there's now a shortage of the good, real Christmas trees.
According to the Detroit News, there's a shortage of real Christmas trees this year. Michigan is one of the top Christmas tree producer states, but according to Amy Start, executive director of the Michigan Christmas Tree Association, "Basically, it's a tight market nationally. The demand is exceeding supply."
Your tree might be more expensive this year and you may not be able to find the classic Christmas tree - the Fraser firs, meaning you may have to substitute with a Balsam fir. The problem stems from growers leaving the business during the last recession. It takes 7 to 10 years to grow a Christmas tree. Since the recession happened in 2008 - this is what you get.
According to Executive Director Start, "There's still a huge market for artificial trees," Start said. "But millennials want a real Christmas tree. They're going to Christmas tree farms for the experience. They want to take their families to the farm, like they take them to the cider mill, and create memories."
So get your Christmas tree early this year. You don't want to be stuck with one of those funky Balsam firs. (Rolls eyes) Thanks, millennials.