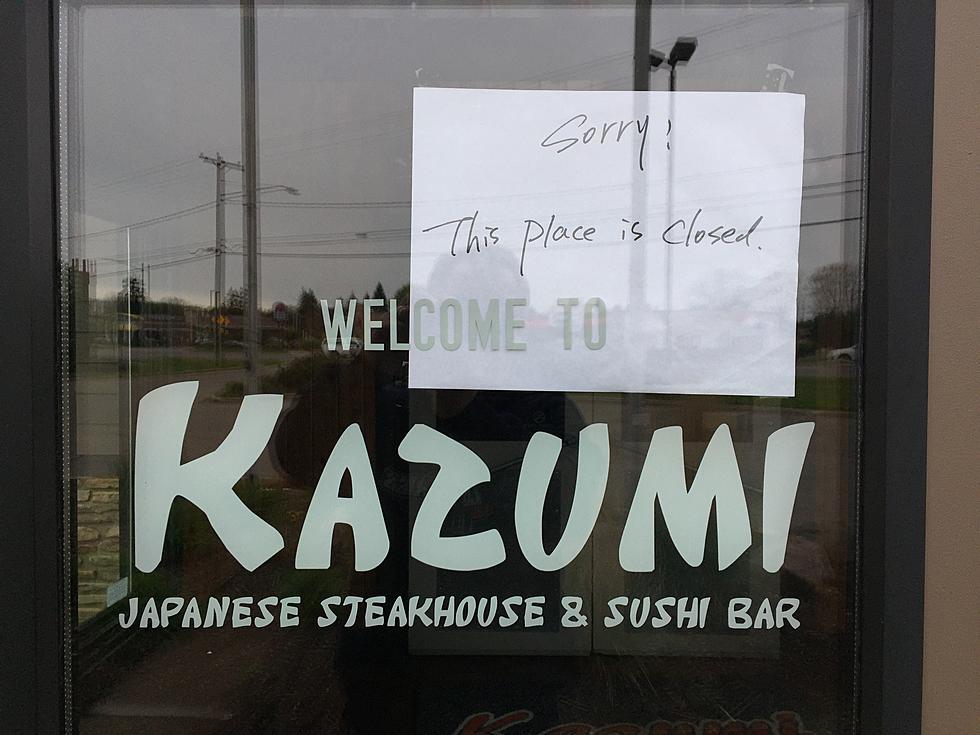 Photo by Chris Tyler
Not many details are known right now, but the Kazumi Japanese Steakhouse and Sushi Bar in Holt has shut it's doors. The restaurant's location was 2457 Cedar Street. The building has housed many restaurants over the years, most recently it was a Famous Dave's Bar-B-Que before the Muskegon based Kazumi purchased the site and changed the business to a Japanese steakhouse in late June of 2017. The Famous Dave's restaurant had closed the previous December.
According to an article in the Lansing State Journal in 2017 about the opening of Kazumi, the restaurant housed eight hibachi grills with seating all around where the chef's would prepare meals as patrons watched. There was also a menu featuring Japanese dishes prepared in the kitchen, a sushi bar and a bar.
The specific Holt location where Kazumi recently operated has never really provided business owners who have invested in the site with sustained longevity. You may remember that even before Famous Dave's did business at that location, it was a Buffalo's Southwestern Cafe.
Check out the 2017 article from the Lansing State Journal here.