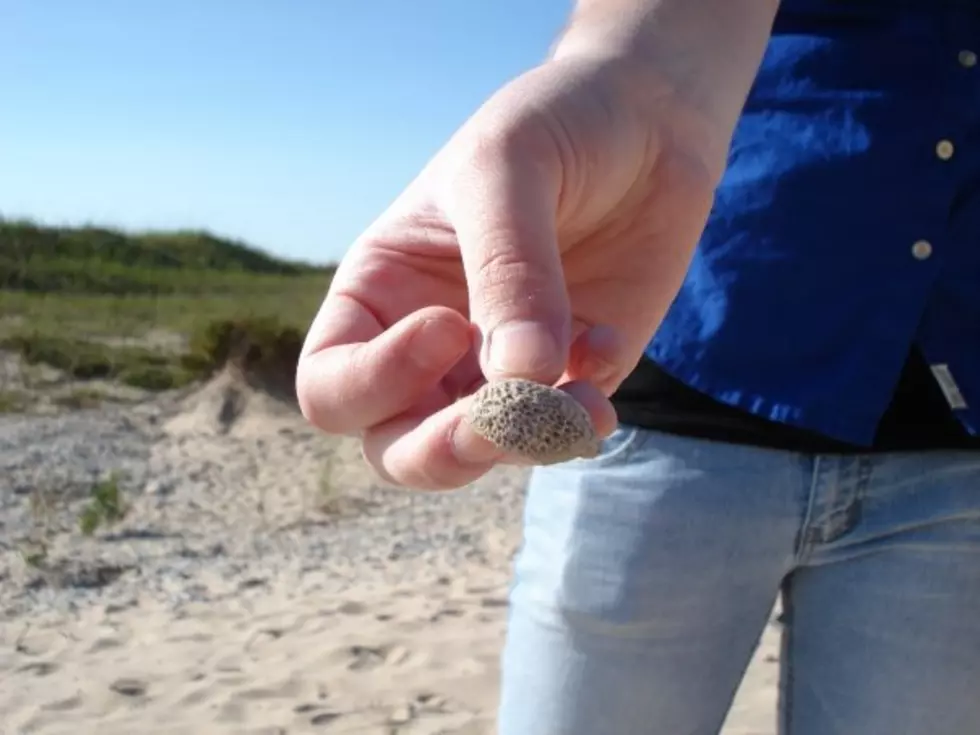 High Water in Lake Michigan=Better Petoskey Stone Hunting
Don't judge my small Petoskey stone - or whatever it is...Don Jefferson Archives
Not gonna lie. Nothing better than hanging out at a northern Michigan beach on a summer day looking for Petoskey stones. And things are looking up for fans of 400 million year-old coral. According to MLive.com, the high water level this year on Lake Michigan is causing beach erosion, which is exposing Petoskey stones never seen before by modern man.
This makes sense. If you go to Petoskey State Park, the best Petoskey stone hunting is 200 yards back from the water, on the backside of the dunes - not on the over-picked beach. That's gonna change after this year.
According to Kevin Gauthier, who owns Korner Gem in Traverse City, the problem right now is that you'll have to get in the water with a mask and snorkel to find the stones uncovered by the high water. When the water levels recede eventually, the good ones will go quickly, because you read this and acted accordingly. And kudos to you for that.