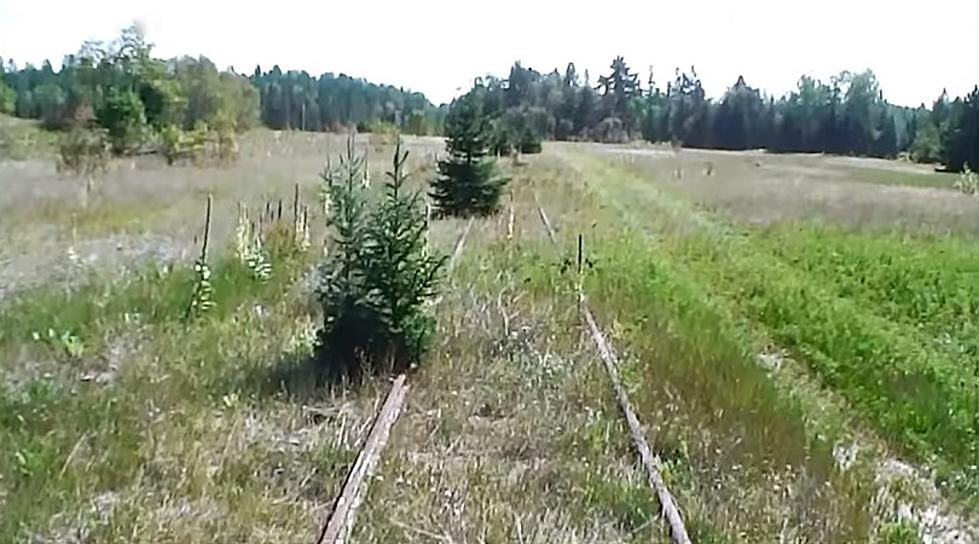 Out in the Michigan Wilderness: The Ghost Towns of Henderson and Ralph
BlackSheepTV, YOUTUBE
The little former hamlet of Henderson sits in Felch Township, Dickinson County, in Michigan's Upper Peninsula.
There is nothing there.
Zilch.
Zip.
Zero.
Well, okay, a railroad still runs through, but no buildings: no homes, no shops, no former nuttin'. Alongside the track is the old Escanaba & Lake Superior railroad track, unused and overgrown with pine trees and brush. There is hardly ANYthing historically recorded about Henderson, other than we know it really did exist, as seen in old atlases.
Henderson is believed to have been named after Dickinson County's prosecuting attorney, R.C. Henderson...and was also known as "Sund"...and that's basically it.
In the photo gallery below, you'll see pictures of the old abandoned E. & L.S. Railroad, as well as the current one. The videographer got a couple of images of structures back in 2012, but according to satellite photos, those are now gone.
There are other 'Hendersons' throughout Michigan, so if you do a search, make sure you don't confuse those others with this one, in Dickinson County. As far as I know, Henderson was used primarily as a railway stop and postal station. The area is prime with timber, so I wouldn't be surprised if there was once a lumber camp there.
Nearby is the town of Ralph, another tiny hamlet which still has a couple of interesting buildings left, as you'll also see in the gallery below. Ralph was named after Ralph Wells, the son of lumberman J.W. Wells. The hamlet and railroad station were called Ralph, but the post office was referred to as Bryden until 1904 when it, too, was re-named 'Ralph'.
Ralph can be considered a 'shadow' or 'semi-ghost town', but Henderson is definitely ghostal! Take a look...
Michigan Ghost Towns of Henderson & Ralph
MORE MICHIGAN GHOST TOWNS:
Ghost Town of Ensign
The Ghost Town of Pioneer
The Ghost Town of Bell, Michigan