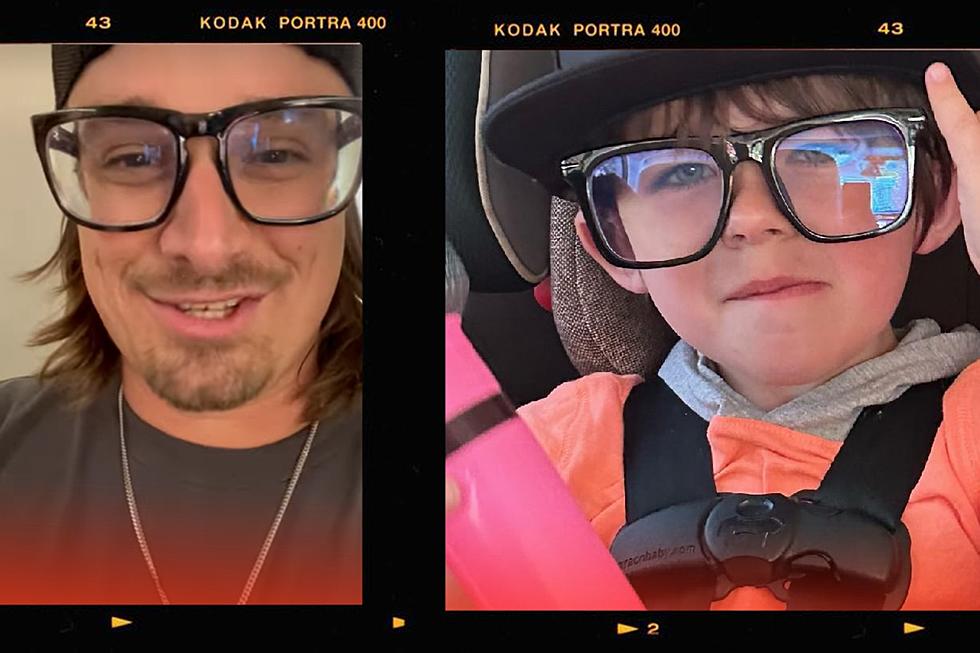 WATCH: Country Star HARDY Makes a 4-Year-Old Michigan Boy's Day
Photos via Al Garcia, Tammy Ballard and Canva
This 4-year-old Michigan boy might just be country star HARDY's biggest fan.
His name is Keaton, and his grandmother says that not only is he a huge music lover - but that he prefers music over television any day. She recently posted this video on social media of young Keaton covering his idol HARDY's song "Sold Out" - replicating the singer's signature thick-rimmed glasses and all. (Includes colorful language.)
HARDY is currently one of the opening acts for his good friend Morgan Wallen's "One Night at a Time" tour, along with ERNEST and Bailey Zimmerman. Keaton wasn't able to go to Night 1 of the tour's two-day stop in Detroit, but his video made its way to HARDY backstage. Here's a sneak peek of the singer's reaction to Keaton's video.
HARDY got a kick out of Keaton's performance and recorded this special message for the little man, encouraging him to "keep singing and keep throwing that microphone".
If you want to see a 4-year-old experience pure bliss, check out Keaton's reaction to the message that HARDY recorded especially for him.
That giggle, though.
HARDY first came to prominence in Nashville as a songwriter, penning hits for acts including Florida Georgia Line and Chris Lane - but his breakthrough happened when Blake Shelton recorded and released the song "God's Country". HARDY has emerged as a vocal talent in his his own right, with the chart-toppers "One Beer" and "Wait in the Truck" (with Lainey Wilson) to his credit among others.
20 Best Morgan Wallen Songs — Hits Every Fan Should Know by Heart
You'll find largely singles in this Top 20 countdown of
Morgan Wallen
's best songs and biggest hits. But we've scattered in a few songs found deep within Wallen's two albums,
If I Know Me
and his record-breaking double album
Dangerous
.