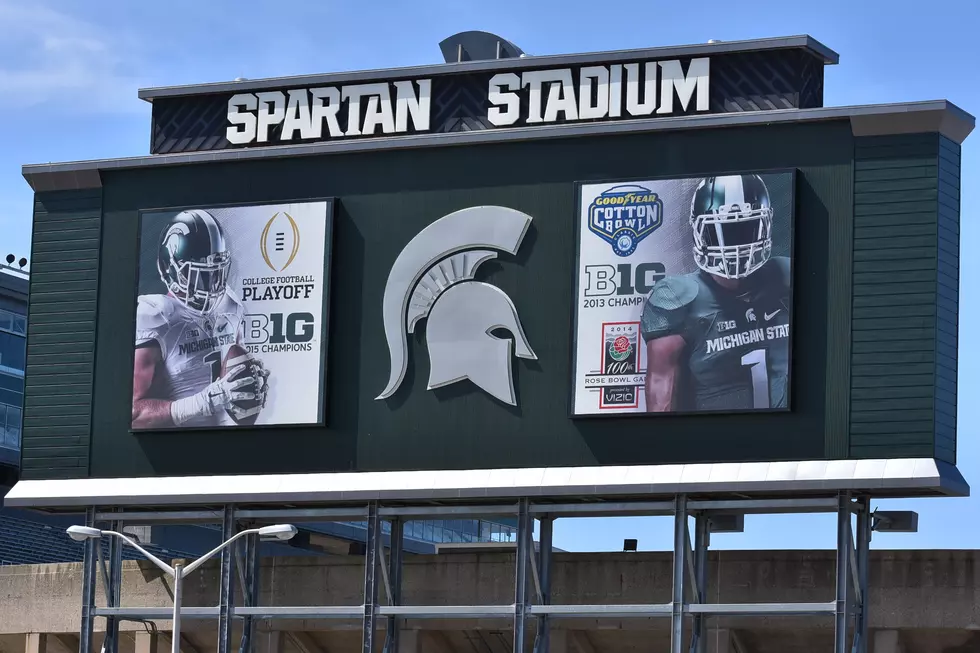 Got Your Mask? Bring It Back – Spartans Unleash Their Fall Face Mask Policy
McConnell "Large" Adams, Townsquare Media
Welcome back and bring it back.
Your face mask that is.
Last year as a Spartan was filled with a lot of questions, confusion, and uncertainty. Classes, no classes? On campus, off campus, online? Sporting events? Crowds in attendance or empty stadiums and arenas?
That was the microcosm of life at college. East Lansing had it's own constantly changing rules. There was chaos at the Capitol. The Governor, the state, the country.
Last year we were reacting and flying blind. Making up things as we went doing the best that we could.
This year we understand and we've got a plan.
Who will? Spartans will...wear a mask.
This year, schools won't be caught with their pants down and not have a policy in place before students return to campus in the face of the new Delta variant.
U of M, CMU, and other Michigan colleges have their return to campus mask and vaccine policies in place already.
So does Michigan State.
All individuals will be required to wear masks while indoor on campus, beginning August 1st. This doesn't just apply to MSU Campus, but as well as facilities throughout the state. This new requirement, will be in place for at least the first few weeks of the new fall semester.

Read More: Masks & Vaccinations Will Be Required At MSU This Fall
Friday, the Spartans unleashed their face covering policy for fall sporting events.
The face mask is back. Everywhere. Even encouraged for when you're outside at Spartan Stadium.
All individuals are required to wear masks indoors in all Michigan State campus buildings. With this policy in place, face coverings must be worn by everyone in attendance when in an indoor area of Spartan Stadium, unless actively eating or drinking.
The indoor face covering requirement includes, but is not limited to, the concourse of Spartan Stadium, restrooms, elevators, indoor suite and club areas and the press box.
Face coverings will not be required but are encouraged in the outdoor seating bowl of Spartan Stadium.
For the safety of guests and staff, working staff will be required to wear a mask in all indoor areas of Spartan Stadium. (msuspartans)
For the most up-to-date information, please visit msuspartans.com.
SEE MORE: The Ten Best Running Backs in MSU Football History
UP NEXT: The Ten Greatest MSU Spartan Athletes of All Time