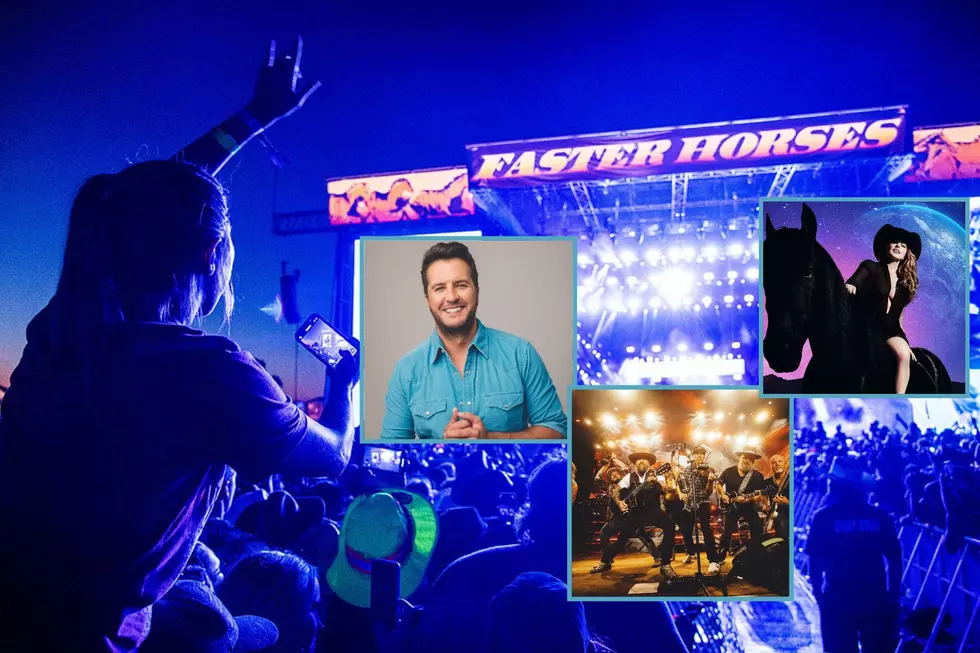 Faster Horses 2023—See Who's Performing at the Party of the Summer
Faster Horses and Canva Pro
Are you prepared for the "Party of the Summer"? How about the "Party of the Decade"?
Well, you'd better get ready because Faster Horses just released the lineup of who will be performing at this year's festival, and it's a BIG one.
This year marks the 10th anniversary of Faster Horses, and we're in for a star-studded lineup.
Faster Horses made the announcement on Wednesday, January 25th, just a little after 8 am, and we are terribly excited about all the amazing talent that's going to be there this year! You can look forward to seeing...
Luke Bryan
Zac Brown Band
Shania Twain
A few weeks ago, I made some big guesses about who would be at Faster Horses this summer, and I got one right! I called Shania Twain performing among all my speculations.
Fun Facts: This will be the third time that Luke Bryan has performed at Faster Horses and the very first time for Shania Twain. And the amazing talent doesn't end there. There are over 25 other individual artists and groups who are a part of the lineup, with the possibility of more to be added along the way!
There are also some updates when it comes to VIP at Faster Horses. There's a larger section for VIP ticket holders, as well as a VIP pool (to take a dip in and cool off, because anyone who's been to Faster Horses before knows how hot it can be), and a VIP-only food court (so you don't have to wait in all those lines to get a drink or a bite to eat).
Buying Faster Horses Wristbands
Passes go on sale on Friday, February 10th at 10 am EST. However, if a Faster Horses Alumni (meaning you've attended before), there will be a chance before the on-sale date for you to buy passes and renew your campsites.
Excited to have a blast at the Party of the Summer? Mark your calendar for July 14th, 15th, and 16th. And take a look at the gallery below to see who's going to be performing at this summer's Faster Horses Festival.
Who's Performing at Faster Horses 2023 - The Party of the Decade
Faster Horses is celebrating its 10th anniversary this year. To kick off the Party of the Summer and the Party of the Decade here's who's going to be performing at this year's festival.