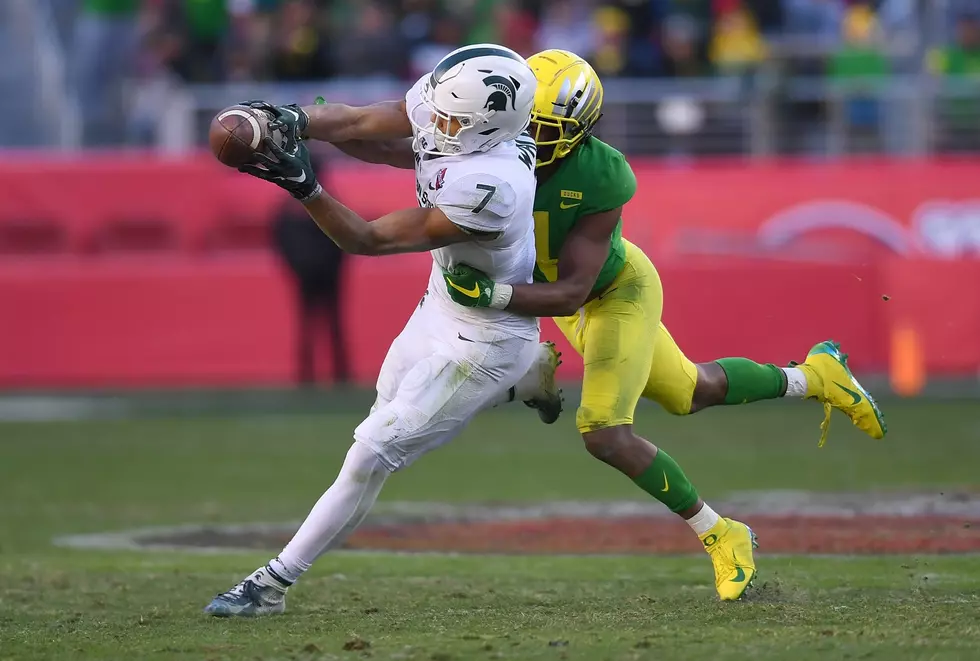 Expert Thinks Michigan State is Going to the Football Playoffs
Could it be a re-match of these two for the Championship?....Getty Images
With football season only a week away for Michigan State, Brian Jones, former NFL linebacker and now CBS college football analyst, has picked his four college football playoff teams. He has Georgia at #1, Clemson at #2, Oregon at #4.
And who does he have at #3? The Michigan State Spartans. Soak it in. Sparty has an angel out there who believes.
According to our buddy Chris Solari and the Detroit Free Press, Brian says,  "That's right, my Cinderella, Sparty, No. 3," "I'm high on them once again."
Down the road, our Wolverine fans have their own angels. This year they have everybody predicting big things (hasn't this happened every year since Harbaugh took over?) Former Georgia QB Aaron Murray, now a fellow CBS analyst, says Michigan will be in the final four, along with 'Bama, Clemson and of course, Georgia.