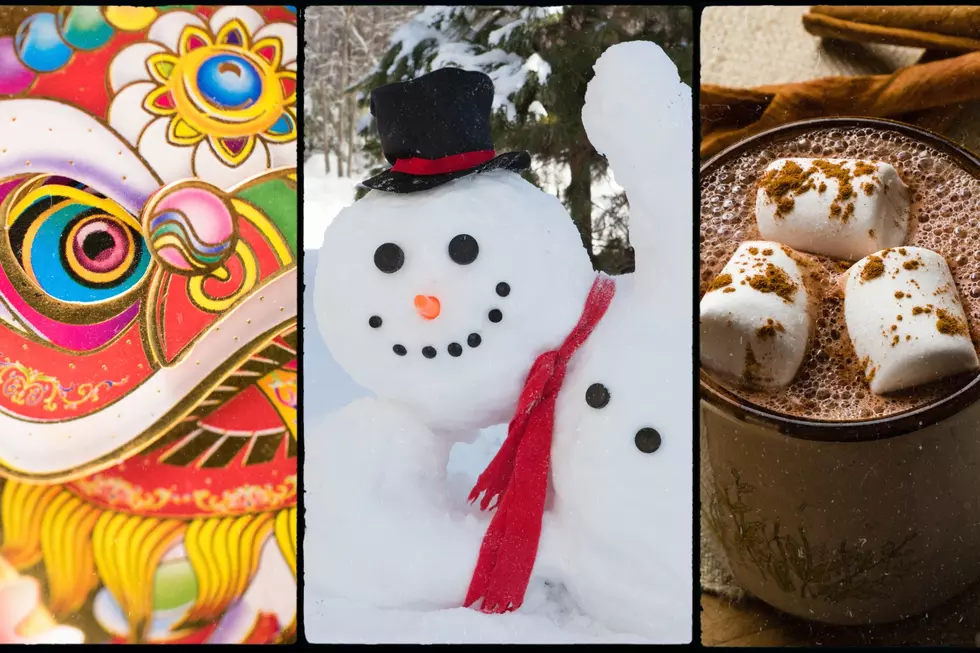 This Weekend in Lansing: Snowmen, Chocolate, Bourbon & More
Photo via Canva
If you've been awaiting a true Michigan winter weekend, this one's for you!
Here are some fun things to do around Lansing the weekend of January 26-29, 2023.
Chocolate Extravaganza
Who doesn't love chocolate? It's a Chocolate Extravaganza this Saturday (1/28) beginning at 10am at Maple Street Mall in Mason. Indulge in a hot cocoa bar, and enjoy decadent chocolates as you shop assembled vendors.
---
2023 Ingham County Tack Sale
The Ingham County Fairgrounds hosts the 2023 Ingham County Tack Sale this Saturday (1/28) from 10am to 3pm. More than 100 tack vendors will have their wares on display and for sale. Shop for a new saddle, and grab some reins!
---
Sunset Place Winter Festival
Elsa and Olaf will be at the Sunset Place Winter Festival, and you're invited too! It's happening Saturday (1/28) from 10am to 6pm at Sunset Place in Mason. The snow this week is quite timely - there'll be sledding, snowman-building contests, and lots of winter fun.
---
Plant Sale/Swap
Got plants? Sell 'em or swap 'em at The Fledge on Eureka St. in Lansing this Saturday (1/28) from noon to 5pm. This Plant Sale/Swap also features vendors with plant-related crafts as well.
---
Snowshoeing for Beginners
Michigan's a Winter Wonderland - lots of our license plates even say so. Have you ever tried snowshoeing? Snowshoeing for Beginners will be presented at the Harris Nature Center in Okemos this Saturday (1/28) from 1pm to 3pm. The event will include tips on "staying warm in the cold, practice of shoeing techniques and guided shoeing on the park trails".
---
Bourrrbon Barrel Aged Winterfest
The BAD Brewing Company in Mason hosts the Bourrrbon Barrel Aged Winterfest this Saturday (1/28) from 1pm to 6pm. Live music is planned at this indoor/outdoor festival, with comfort food and more than a dozen cellar/barrel aged beers, ciders, seltzers, and a mulled hot cider available as well.
---
Chinese New Year Celebration
There's a Chinese New Year Celebration this Sunday (1/29) from 1pm to 5pm at Meridian Mall in Okemos. Celebrate the beginning of the Year of the Rabbit! There'll be stage performances, cultural exhibits and other traditional Chinese cultural activities.
Michigan Winters Described in 5 Words or Less
On both Facebook and Reddit, Michiganders have taken on the challenge of describing the winter season in five words or less
10 Adorable A-Frames Stay at This Winter in Michigan
Enjoy your Michigan staycation at one of these unique A-Frame homes. They're all available for rent on Airbnb. They are incredibly cute and cozy. Some of them have fireplaces, some of them have hot tubs, and they all have excellent views. Start planning your next vacation now.