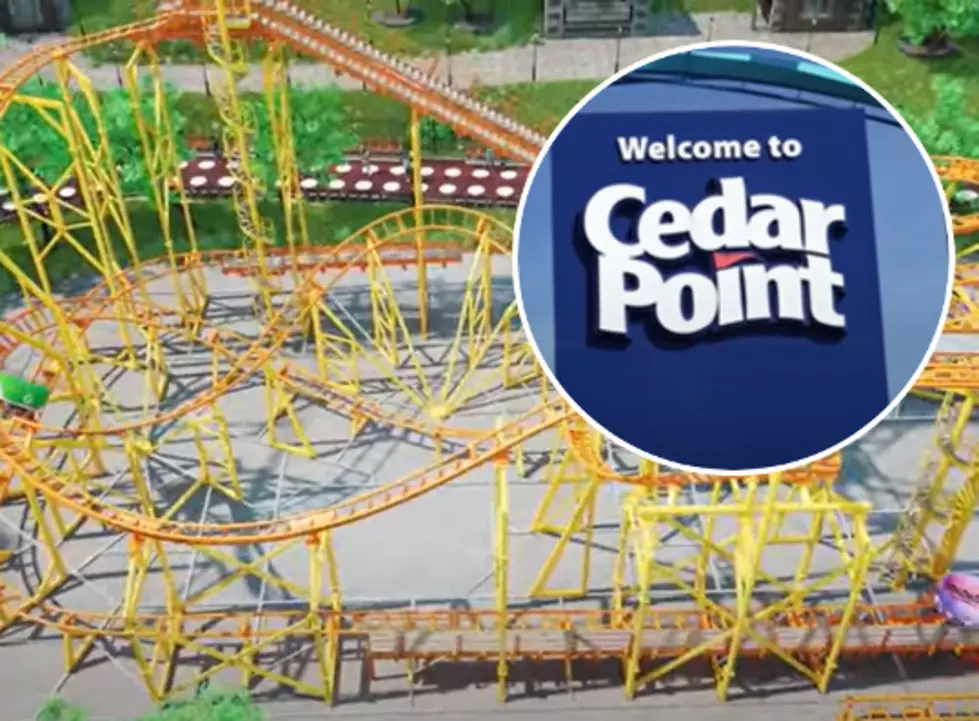 Cedar Point – New Roller Coaster And Attractions 2023 [VIDEO]
Coaster Studios via YouTube, Beachcliff Studios via YouTube
Attention all thrill seekers - Cedar Point will be debuting a new roller coaster for the 2023 season.
The name may sound cheesy (wah wah), but rest assured the new Wild Mouse roller coaster features exciting spins, turns, drops, and dips that will give riders the ultimate adrenaline rush.
According to the official Cedar Point website, Wild Mouse roller coaster carts will spin 360 degrees as riders partake in a game of 'cat and mouse' in search of cheese. Cedar Point describes the exciting new ride as follows,
'Wild Mouse features six mouse-themed cars and one cheese-themed car. You become part of the adventure as you play the role of mouse or cheese. Each 4-passenger car will climb 52 feet, crest the lift hill and begin twisting, spinning, and WILD journey along 1,312 feet of orange track. And because the Wild Mouse roller coaster's free-form spinning action can change with the number of riders aboard each car, no two rides will be the same! How many times will your car.'
I love the fact that no two rides will be the same. The ride lasts approximately one minute and 10 seconds and travels at a speed of 35 miles per hour.
Wild Mouse is not the only thing new coming to Cedar Point this season. Guests will also be able to enjoy The Boardwalk. This is a completely new area to the park and is described as follows,
'You'll step into a modern-day take on the experience of yesteryear. Enjoy new ride experiences, including the Wild Mouse family coaster and revitalized family attractions, Cedar Point's Grand Pavilion – a new dining venue, roaming entertainment and the sights and sounds of our classic beachside resort. The Boardwalk is scheduled to debut on the park's opening day in May 2023.'
Cedar Point will also be debuting a new and more modern version of the Grand Pavilion. Guests will be able to enjoy unique food that is not available in the park, a waterfront bar, and more. The Grand Pavilion sounds like the perfect spot to chill out after a day at the park.
Cedar Point in Sandusky, Ohio officially opens on Saturday, May 6, 2023. The countdown is on.
For more on Wild Mouse check out the videos below.
Check Out All 17 Roller Coasters at Cedar Point
Cedar Point has 17 roller coasters in the park the whole family can enjoy. From fast to friendly, how many have you been on?
See the Age of Each Coaster at Cedar Point
The 16 main coasters at Cedar Point have been thrilling guests for over 400 years combined. These ages are as of August 22nd, 2022.
9 Gone But Not Forgotten Cedar Point Rides You May Remember
Cedar Point has been around for over 150 years and has seen some great coasters. Many rides have come and gone. Check out nine classics here.