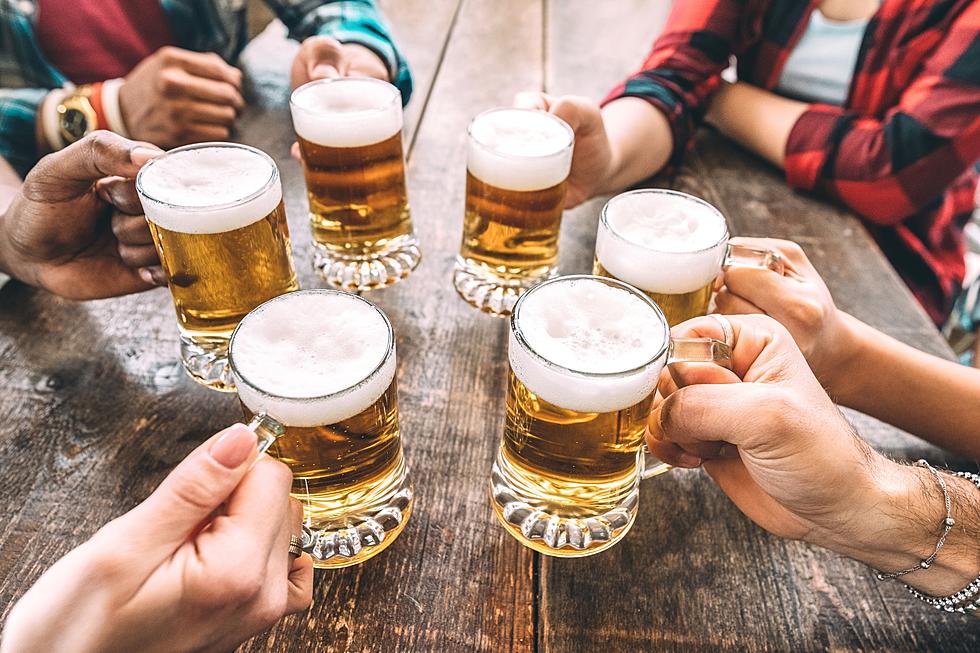 'Beerfest on the Bridge' This Saturday in Portland, Michigan
Photo via Canva
Portland's "Beerfest on the Bridge" is back this Saturday, August 12.
The festival started almost a decade ago, and has grown to become one of the Portland area's favorite annual events.
What to Know Before You Go to Portland's Beerfest on the Bridge
The festival will take place in downtown Portland on the Veterans Memorial Bridge over the Grand River. It's scheduled from 3pm to 8pm on Saturday, August 12, and is expected to feature dozens of craft beers, ciders and wines.
Breweries scheduled to be represented include:
Bell's Brewery/UpperHand
Blackrocks Brewery
Brickhaven Brewery
Boss Cider
Burgdorf's Winery
ConfluxCity Brewing Co.
Dark Horse Brewing Co.
EagleMonk Brewery & Pub
Founders Brewing Co.
Haymarket Brewery
Lansing Brewing Co.
Looking Glass Brewing Co.
Ludington Bay Brewing Co.
Mitten Brewing Co.
Odd Brothers Cider
Ore Dock Brewing Co.
Pigeon Hill Brewing Co.
Saugatuck Brewing Co.
Sierra Rose
Sleepwalker
The Port
Beer's fine, but would rather sip wine? The Beerfest on the Bridge will also feature twenty different wine and cider options for festivalgoers to sample and enjoy.
The event will also feature live music from The Rolling Hills and the Ben Traverse Duo.
Food will be available from Maria's Food Truck, Rolling Soul BBQ, and Top Shelf Catering.
How Do I Get Tickets for Portland's Beerfest on the Bridge?
A limited number of VIP and General Admission pre-sale tickets are still available here.
General Admission tickets will be available at the gate. Any VIP tickets not sold during the pre-sale will be made available on the day of the festival as well. "Designated Driver" tickets will also be available for non-drinkers at a deep discount.
20 Ways To Open A Beer Bottle Without A Bottle Opener