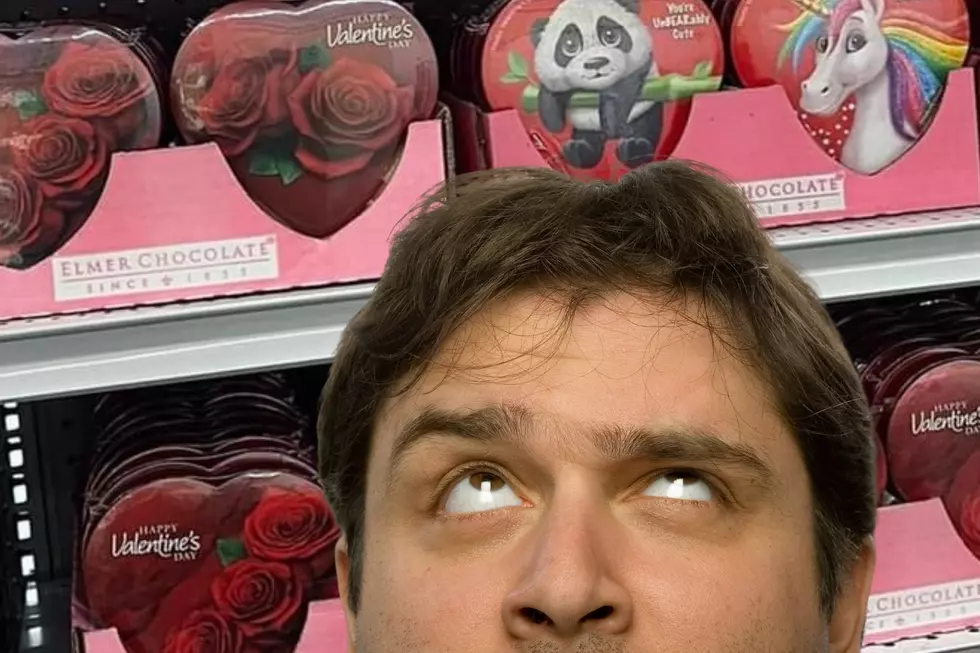 Already with the Valentine's Candy, Michigan?
Photos via Al Garcia and Canva
The turkeys are barely breathing their sighs of relief to have made it another year.
Santa's sleigh has yet to take off.
And at least one Lansing-area establishment has already trotted out the Valentine's Day chocolates.
Those red heart-shaped boxes of melt-in-your-mouth chocolate are already adorning the store shelves at the Dollar Tree near Frandor in Lansing, and we haven't even gotten into the new year yet.
Don't get me wrong - those romantic packages of sweet goodness can be downright irresistible. But starting another holiday season before the last one has drawn to a proper close always gives me a certain level of anxiety. It's not unlike the feeling of uneasiness I experienced when the Spirit of Halloween store at Meridian Mall in Okemos started putting up its signage back in the summer. Or when stores started selling Christmas décor prior to Halloween - let alone Thanksgiving. It just seems so hurried.
Is there any sense in buying Valentine's candy now? The school parties won't happen until February, and let's be real - guys, if you buy it now, you'll forget where you hid it by the time Valentine's Day gets here and you'll have to buy more... that is, if you didn't already snarf it like I probably would.
I suppose I should just be resigned to the fact that retail wants to take full advantage of each holiday season. If you're late, you lose - right?
But Dollar Tree - this time you've gone too far.
Peeps? PEEPS! Easter isn't even until April!
This is ridiculous.
Local Candy Stores You Have To Check Out In Mid-Michigan
Whether it be Halloween, Christmas, or just a regular day of the year. Who doesn't love a good Candy Shop? But, where do you even go in Mid-Michigan to find a candy shop? Lansing isn't really a tourist destination like Frankenmuth or Mackinaw. Well, we've compiled a list of some places you can check out here in Mid-Michigan.
Every Movie Theater Candy, Ranked From Worst to Best