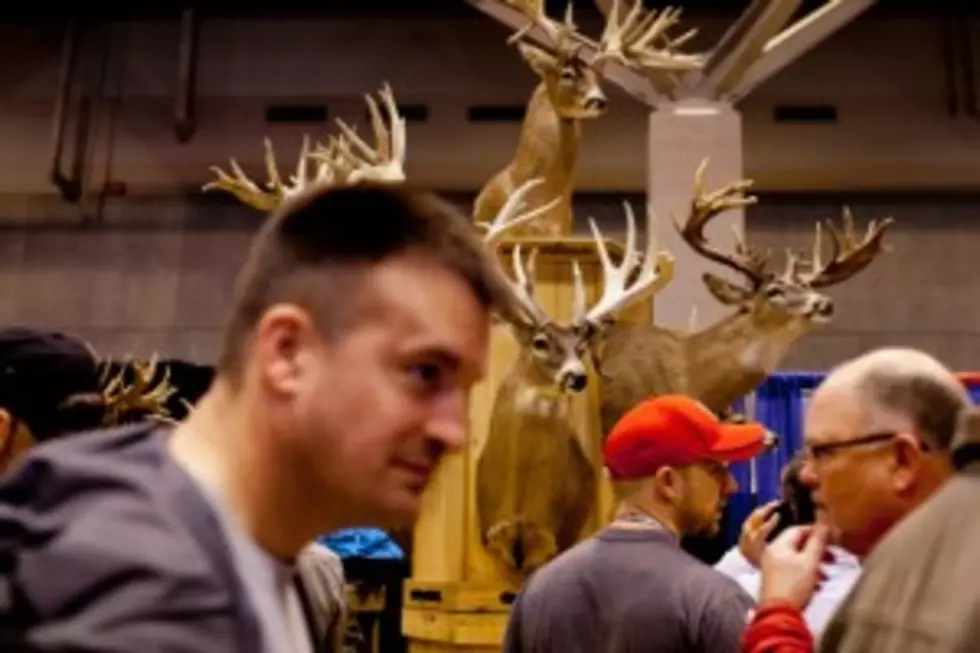 Albino deer taken by 11-year old in Livingston County
My prediction - you'll be seeing this buck at the hunting shows....Getty Images
Last week we talked about the 11- year old who took an albino buck in Oceola Township. We've got more details now. The hunter's name is Gavin Dingman and he took the 12 point buck with a crossbow. FYI - Oceola Township is just east of Howell. Some people are of the opinion that you shouldn't shoot an albino deer. I'm just glad to see a kid like Gavin connect.
Before you get all crazy - taking an albino deer is LEGAL in Michigan, and it has been legal since 2009. According to livingstondaily.com, Gavin's dad, Mike, says a lot of the neighbors had been after this buck before Gavin got him.
I have a feeling you might see the full body mount of this buck at some upcoming outdoor shows around here next spring.
Banana Don and Stephanie McCoy amuse and thrill you every weekday morning from 5:30 – 10AM on the radio at 100.7 WITL.
Banana Don can be reached via email at don.jefferson@townsquaremedia.com and on Twitter at @WITLBananaDon and @WITLFM. Also, Facebook friend Banana Don and Stephanie at Facebook.com/BananaStephanie and Facebook.com/WITLFM.