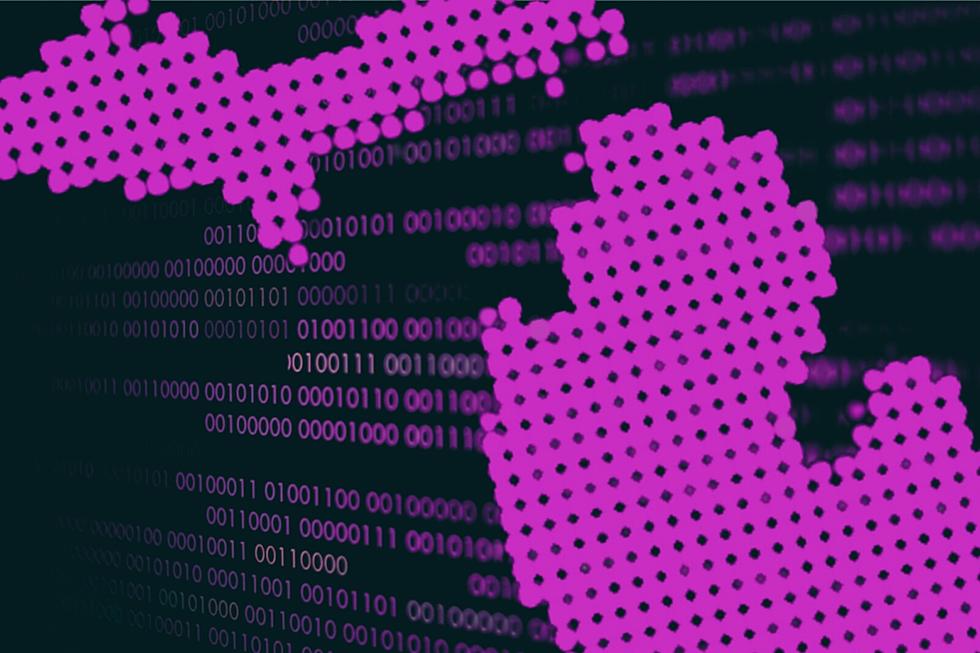 What Does AI Really Think of Michigan?
Photos via Canva
You can't turn on your TV, listen to your radio or read the news without seeing some reference to the proliferation of Artificial intelligence (AI). It's a safe bet to say it's here to stay.
AI is still in its infancy though. We wondered how well it knows Michigan already - so we put it to the test.
We gave the chatbot ChatGPT a list of a dozen Michigan cities, and asked it to tell us the three adjectives that best described each one. See if you agree with AI.
Detroit = Resilient, Diverse, Historic
Can't argue with resilient. Detroit has faced stiffer economic challenges over the past few decades than most cities of its size, yet efforts continue to revitalize it.
Detroit is represented by a variety of ethnicities and cultures. Diverse is accurate.
Innovation in the auto industry will forever be linked to Detroit. The city is indeed historical.
All right, AI. Not too shabby with your first test.
Grand Rapids = Vibrant, Friendly, Artistic
Vibrant? It does seem like there's always something happening in downtown Grand Rapids, and it's always bustling with people.
According to ChatGPT, Grand Rapids "has a reputation for its warm and welcoming atmosphere, with friendly locals who are often eager to engage with visitors and newcomers." Can't vouch for the truth of this statement.
Apparently AI is aware of Grand Rapids' annual ArtPrize event, which saw some struggles during the pandemic. The city remains "artistic", however, and it's probable that some version of ArtPrize will continue in the coming years, even if it's a little different than it's been over the past decade.
Lansing = Political, Educated, Growing
Political? We'll give you that. As Michigan's capital, Lansing deserves that one.
Educated? Hmm. AI is probably leaning on Lansing's proximity to Michigan State University to land on that adjective.
Growing? Not sure about that. Lansing's population has actually fallen more than 5% since 2000, according to biggestuscities.com.
Flint = Resilient, Historic, Diverse
Well, we didn't ask AI to give us unique adjectives to describe these Michigan cities. Turns out the adjectives it uses to describe Flint are the same ones it picked for Detroit. They do seem equally applicable though.
Flint is resilient. When you consider General Motors' pullback in the city, and the city's very well-publicized water crisis of the past decade, Flint's survival is the definition of resilience.
Flint's identity will be forever tied to its history in the auto industry.
A wide variety of cultures and ethnicities are represented within Flint's population as well, making the term "diverse" fitting.
Kalamazoo = Charming, Collegiate, Artistic
Is Kalamazoo "charming"? AI thinks so, pointing to the city's "friendly and welcoming atmosphere".
Western Michigan University and Kalamazoo College both call the city home. Call Kalamazoo collegiate if you want to.
Kalamazoo has several museums, theaters and galleries - artistic fits; not sure it belongs in the top 3 adjectives that best describe the city.
Jackson = Historic, Scenic, Revitalizing
Back in the 1800s, Jackson was a stop on the Underground Railroad. That's historic if nothing else.
If you're an outdoor picture-taker, the Jackson area does offer a lot of opportunities for pretty photos - including parks, lakes, rivers, etc. Scenic is a nice adjective to choose.
Jackson has made particular efforts in recent years to renew and refresh its downtown area. "Revitalizing" works for Jackson.
Saginaw = Historic, Riverfront, Diverse
Seems like AI is picking the word "historic" an awful lot. But if the shoe fits, right? Take a look at some of Saginaw's downtown buildings. The city's historic all right.
Riverfront initially strikes me as a noun, but it can be used as an adjective as well. For example, the city's riverfront parks offer some cool views of the Saginaw River.
Most of Michigan's bigger cities have a diverse population. That word's not much of a stretch either.
Ann Arbor = Progressive, Intellectual, Lively
With Ann Arbor being the home of the University of Michigan, it's going to get that progressive label pretty easily. AI points to the city's attitudes toward "education, sustainability, and social issues".
U of M also helps give Ann Arbor that "intellectual" label. It is one of the nation's top research universities, after all.
Is Ann Arbor lively? Seems like there's some sort of festival or cultural event happening there every other weekend. It's a fair assessment.
Traverse City = Scenic, Charming, Delightful
Lakeside and beyond, Traverse City offers some spectacular views. Scenic's an appropriate adjective for AI to choose.
Most people who have visited Traverse City would likely agree that it's "charming". It's got a ton of quaint shops, restaurants and other kitschy attractions.
Delightful is probably one of the most subjective adjectives that AI has picked to describe these Michigan locations, but it's hard to argue against the choice.
Mackinac Island = Charming, Historic, Idyllic
We know Mackinac Island isn't technically a city... we just wanted to see what AI would do with it.
Who could deny the "charming" description when considering a place where cars are outlawed and horse-drawn carriages are the primary source of transportation?
Mackinac Island is indeed historic, dating back to early Native American settlements. It also has a history as a trading post and military outpost.
Idyllic. Now there's a word you don't hear every day. But AI uses it accurately. Mackinac Island's a serene place, with scenic views that won't be found just anywhere.
Sault Ste. Marie = Historic, Scenic, Charming
Sault Ste. Marie is one of the oldest cities in the United States. "Historic" fits here, if for only that reason alone.
Visit the Soo Locks, and you'll see exactly how scenic Sault Ste. Marie can be.
Is the city "charming"? Most visitors seem to agree it is.
Marquette = Picturesque, Vibrant, Friendly
Positioned along the shores of Lake Superior, there's no doubt the Marquette area is picturesque.
Marquette's got a lot of outdoor recreational opportunities, along with a wide variety of shops and restaurants. It can be considered vibrant.
"Yoopers" as a whole have a reputation of rolling their eyes at "trolls" - Michigan's version of that whole north vs. south thing. But Marquette has a well-deserved reputation for friendliness toward its visitors.
In general, AI seems to have a pretty good handle on what Michigan's all about. What do you think?
10 Richest Cities In Michigan