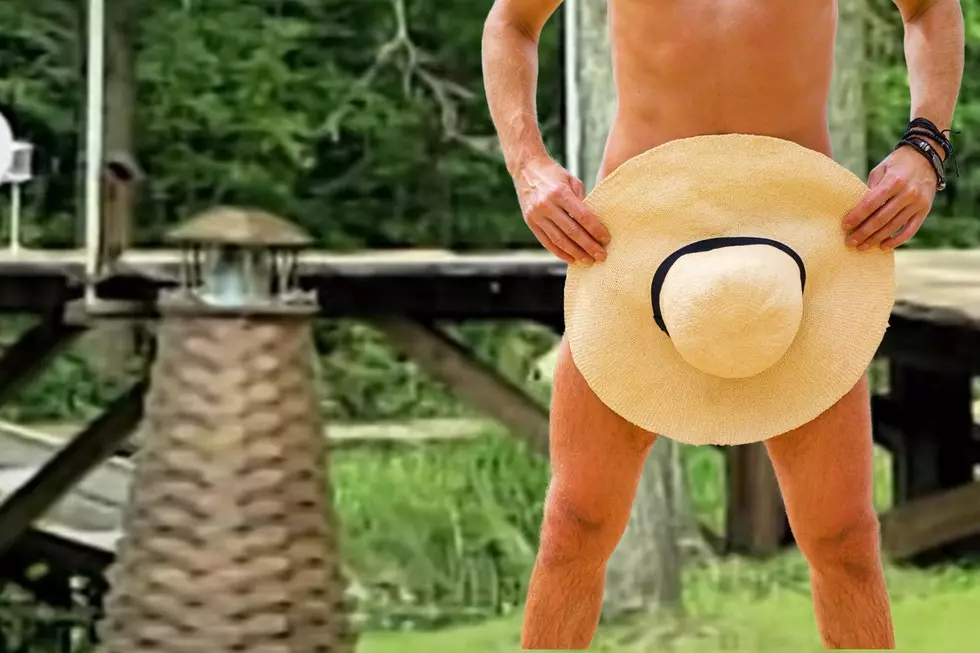 Would You Take Your Kids to This Michigan Nudist Resort?
via YouTube (Whispering Oaks Nudist Resort) and Canva
Michigan is home to a handful of clothing-optional and fully nudist resorts. Most of them are in the lower half of the Lower Peninsula, and there are at least five within an hour's drive of Lansing.
It's a lifestyle that's not for everyone. But for those who embrace it, it's special. So special, in fact, that it's a way of life for the whole family--kids and all.
Whispering Oaks Nudist Resort in Oxford, about 10 miles south of Lapeer, is a nudist campground that welcomes families.
Whispering Oaks is like most Michigan campgrounds in many ways. It offers a variety of campsite options, including permanent sites with connections for all utilities as well as fully set-up camper rentals. There are plenty of recreational activities available including tennis courts, a volleyball court, horseshoe pits and more. There's a pool, a sauna, a small private lake, and an area perfect for sunbathing. Campers often gather around the common fire pit in the evenings to roast marshmallows or hotdogs.
Only at this resort, everyone's naked.
The majority of nudist resorts require campers to be 21 or older. However, children are welcome at Whispering Oaks.
There are posted reminders that parents must watch over their children at all times. The large in-ground heated swimming pool has a protective fence around it to help protect the young ones. Kids enjoy the water slide and sand areas at Ripple Lake, in addition to canoeing, kayaking, rafting and more. Use of the pool or lake by children requires a parent to be close by, and life jackets and/or accompanying parents are required for any boating activities. Bathing suits are not allowed in the pool, sauna or spa, and clothing is only permitted to prevent sunburn or in the event of bad weather.
While families are welcome, most campers are couples. Singles are permitted, but only at the discretion of management. Pets are discouraged, and not allowed at all in certain areas.
Whispering Oaks celebrates its 60th anniversary as a Michigan nudist resort next year.
When Foreigner Played a Michigan Nudist Resort
"Nudestock" is an annual summer concert at a clothing-optional campground in Michigan. Foreigner played a concert there in 1995.
See The Upgrades at These Michigan State Campgrounds
Check out these West Michigan State campgrounds for great overnight lodging!