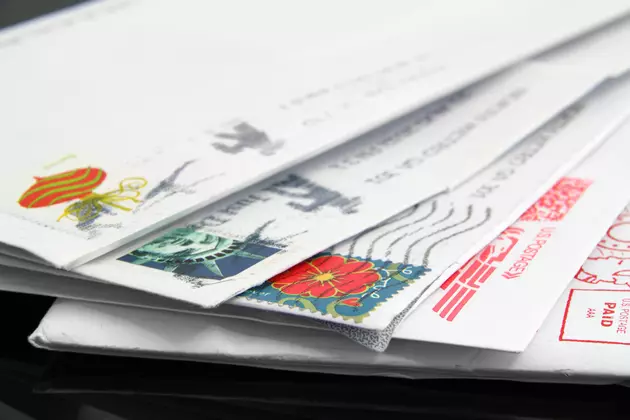 U.S. Postal Service Releases New Healing PTSD Stamp
Photo courtesy of Getty Images/ThinkStock
The U.S. Postal Service recently issued a new stamp that will help raise to money for veterans who deal with post-traumatic stress disorder. According to a press release from the USPS, the Healing PTSD semipostal stamp was released earlier this week during a dedication event that was held at McGlohon Theater at Spirit Square in Charlotte, NC.
The Healing PTSD semipostal stamp is being sold for 65 cents. That price includes "First-Class Mail single-piece postage rate in effect at the time of purchase, plus an amount to fund PTSD research." The main feature on the stamp is a green plant sprouting from the ground surrounded by fallen leaves and officials with the U.S. Postal Service says that the image is meant "to symbolize the PTSD healing process."
You can see what the stamp looks like and watch the dedication ceremony below. Also, click here to find out more about the Healing PTSD semipostal stamp.