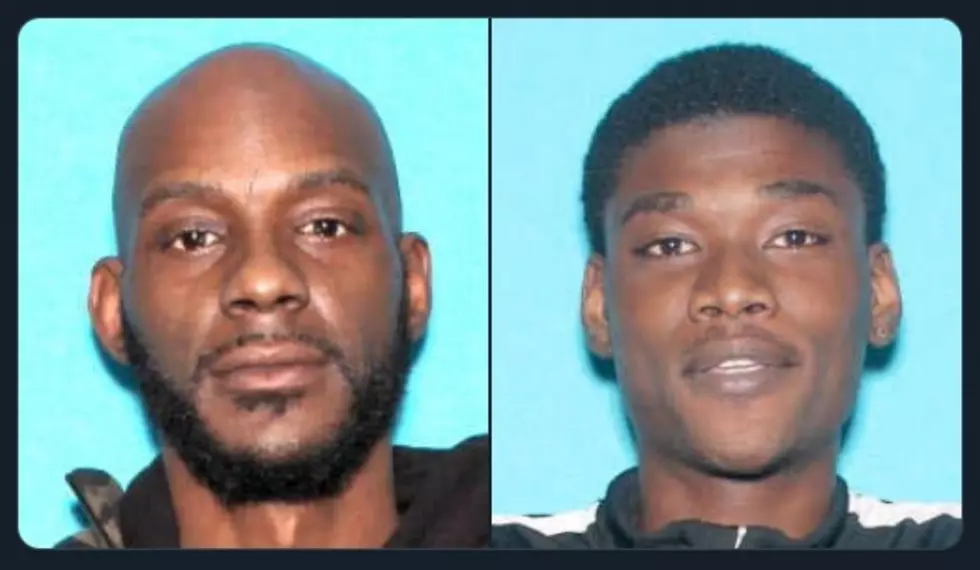 U.S. Marshals Offer $5K Reward For Info About Flint Family Dollar Shooting
usmarshals.gov & @USMarshalsHQ via twitter
A man has lost his life while doing his job, and all over wearing a face mask.
A father of eight is gone. The mother of a nine year old in the middle of the dispute is currently in jail. And her husband and son are on the run. The U.S. Marshals have offered up a $5K reward for information leading to their capture.
State police are still searching for the two men accused of killing Calvin Munerlyn. 44-year-old Larry Edward Teague and  23-year-old Ramonyea Bishop are considered armed and dangerous. Teague's wife and Bishop's mother, 45-year-old Sharmel Teague who is accused of starting the incident was arrested and is being held without bond. She is facing life in prison if convicted.
Mark Jankowski, Acting U.S. Marshal for the Eastern District of Michigan, said, "This senseless act of violence, and the loss of human life over someone doing their job is despicable. The United States Marshals Service, and the Michigan State Police will bring these two to justice and they will answer for their crimes." (usmarshals.gov)
If you have information on the whereabouts of Bishop or Teague, contact the U.S. Marshals Service Tip line at 866-865-TIPS (8477) or text a tip to https://www.usmarshals.gov/tips/ or Crime Stoppers at 1-800-Speak-Up.
Enter your number to get our free mobile app
READ MORE: Here are 10 ways to help others who are struggling right now