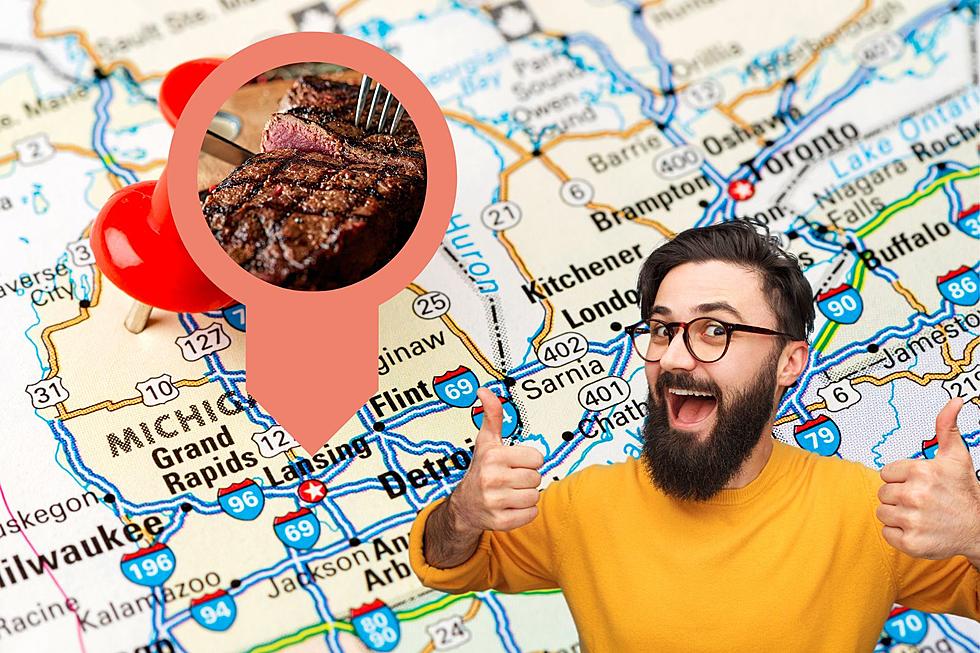 The Best Steakhouse in Michigan Can Be Found in Lansing
Canva Pro
Beef. It's what's for dinner.
And now that I've got that out of my system, let's actually talk beef for a moment.
But we're not talking about just any cut of beef, no... We're talking about steaks, and where you can find the best ones.
Yelp 'Best Of' Lists
Yelp can help with that.
Yelp is a website where people can go to leave "User Reviews and Recommendations of Best Restaurants, Shopping, Nightlife, Food, Entertainment, Things to Do, Services and More". And because so many people like to leave reviews, both good and bad, Yelp is able to put together lists like, "Best Steakhouse in Every State".
Best Steakhouse in Every State
Yelp recently updated its list of the "Best Steakhouse in Every State", and we get to reap the delicious reward. Here's the method behind their madness:
This is an all-time list of the top steakhouse in every state, according to Yelp. We identified businesses in the steakhouses category on Yelp, then ranked those spots using a number of factors including the total volume and ratings of reviews. When available, all businesses on this list have a passing health score as of June 14, 2023.
Keeping that method in mind, it is now time to reveal to you the best steakhouse in Michigan!
Best Steakhouse in Michigan is in Lansing
And lucky for the Capitol City because the best steakhouse in the state is in Lansing!
For those of you looking to make a reservation, you'll want to call Bowdie's Chophouse.
Bowdie's Chophouse, previously the Knightcap, reigns supreme over all other steakhouses in Michigan.
What's the Best Dish at Bowdie's Chophouse?
And I can personally attest to how delicious it is. The cuts of steak are excellent and cooked to perfection. Don't skip on the sides, particularly the Brussels & Belly side dish (made with crispy pork belly and Brussels sprouts). And regardless of whether or not you drink alcohol, their cocktails and mocktails are superbly made with fresh ingredients.
But don't just take my word for it, here's one of the Yelp reviews that made Bowdie's the champ:
Our favorite chophouse. Incredible service every visit. Very intimate setting, small amount of seating inside but that's when you know it's a wonderful spot. Cocktails are top notch, great wine list. The steaks are some of the best we have ever had. Recommend the escargot appetizer, bone marrow, wedge salad, filet or tomahawk, and the au gratin potatoes. Highly recommend!! ~ Kalin G.
So next time you're craving an excellent steak, you might want to make a reservation at Bowdie's and experience Michigan's best steakhouse.
Michigan Restaurants Where You'll Get the Best Steak
From Small Towns to Big Cities in the U.P. and Lower Peninsula these are Michigan's best places to get a flavorful steak.
Lansing Area Bars and Restaurants That Serve Amazing Mocktails
Whether you are a pregnant person, a sober person, an underage person, or just a person who doesn't feel like drinking alcohol at the moment, there's got to be something out there for us, right? That's when I discovered the beauty of a mocktail. If you don't drink alcohol, for whatever reason, there are some fantastic restaurants and bars in Lansing that serve up more than pop and lemonade. Check out these spots that have amazing mocktails.