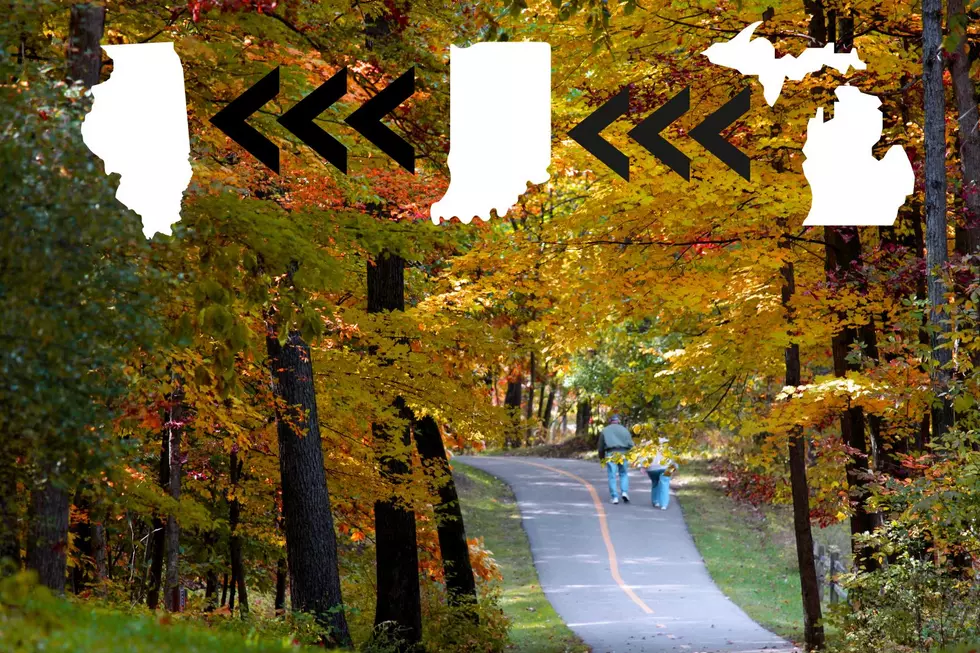 Take A Ride Down The 58-Mile Bike Trail From West Michigan to Chicago
Canva
For all of you long-distance travelers, bikers, and marathon runners, this might be right up your alley.
Soon, bikers and pedestrians will be to take a scenic route from Michigan to Illinois.
Starting in New Buffalo, Michigan, traveling through Indiana, and connecting in Calumet Park in Chicago, the Marquette Greenway Trail Project is officially underway!
As of now, the construction in the state of Illinois is completely finished.
As for West Michigan, $5.35 million has been funded from the $5.6 million that is needed.
On November 3rd, there will be a final fundraising event at Bentwood Tavern in New Buffalo to raise the $250,000 that is left.
The fundraising chair, Gary Wood, shared his hopes for the final fundraising efforts with Crain's Detroit:
So many years of hard work are finally coming to fruition, and we are looking forward to the community rallying around this last, important financial effort to complete the trail to New Buffalo.
Construction for the West Michigan set is expected to happen in two phases.
Running from New Buffalo to Grand Beach, Phase 1 will reportedly start construction in the springtime and should be finished by the end of 2023.
Phase 2, which is from Grand Beach to Indiana's state border, will hopefully be finished by early 2025.
The Indiana part of the Marquette Greenway Trail Project is almost fully funded except for the one-mile strip between Chesterton and Burns Harbor.
The construction in the state of Indiana is expected to be finished by the end of 2026 or early 2027.
The Marquette Greenway Trail Project is not the only non-motorized trail that is wanted for the state of Michigan, Gary Wood told Crain's Detroit:
"Our dream is to one day have a non-motorized trail goes all the way to the Mackinac Bridge."
Would you want to see a biker/pedestrian trail to Mackinac Bridge?
Get Pedaling and Try Some of Michigan's Best Mountain Bike Trails
With well over 300 mountain bike trails in Michigan, here are some of the best and highest-ranked places to try.