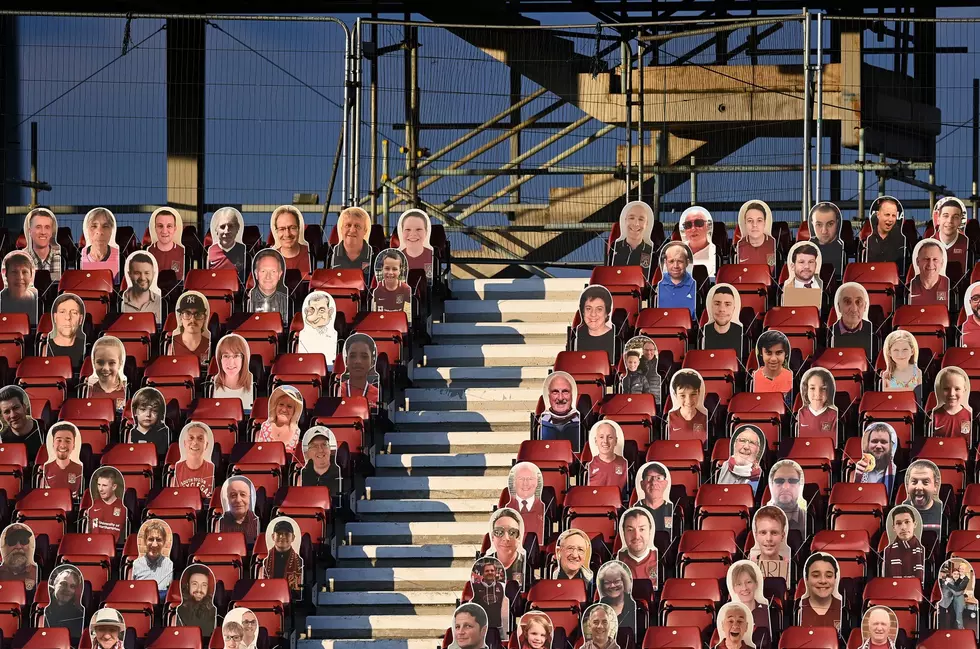 Spartan Stadium and The Big House May Be Full of Cardboard Fans
Getty Images
I think the truth lies somewhere in-between. I think there might be some fans in the stands. But what do you do with the rest of the seats?
Enter your number to get our free mobile app
According to The Hustle, soccer stadiums and some baseball stadiums around the world are now full of cardboard fans. And it may happen in America at football (and baseball and basketball) games. The trend started in Germany, in March, when a filmmaker, who was a big soccer fan, couldn't go his team's games. So his wife suggested he send his photo and send it to the stadium. He found a printer who would attach fan photos to cardboard cut-outs and invited fans (with the team's permission) to join him, with proceeds going to charity. He anticipated 500-2000 fans purchasing one. 21 THOUSAND jumped at the chance. And now it's a worldwide thing. The fun part, of course, is trying to spot yourself on TV during the games. That might be tough in a Spartan or Michigan Stadium with 75 to 107 thousand seats, but it might just happen. And companies are already talking to U.S. teams about doing this.
SEE MORE: Pictures of Comerica Park