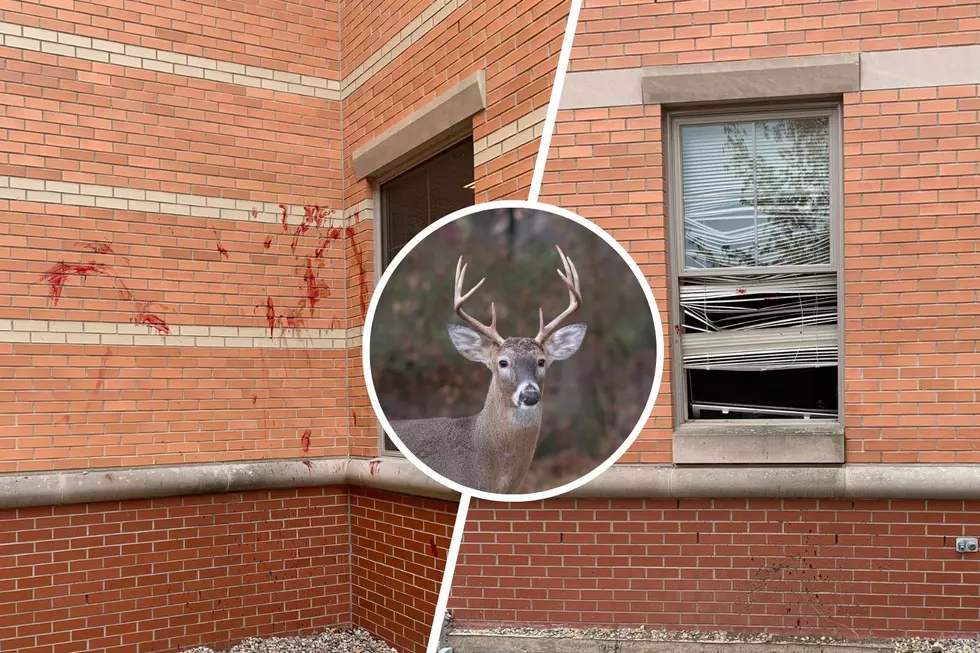 Oh Deer! Buck Tries to Break Into Grand Valley State University
Grand Valley State University Police/ Getty Images
It's that time of year. Deer are on the move. And apparently trying to move into Grand Valley State University.
Deer Tries to Jump Through Window at GVSU
Fox 17 reports a deer tried to jump through a window at Grand Valley State University (GVSU) Friday, Nov. 4.
According to the Grand Valley State Police Department, they got multiple complaints about the deer on the campus's south side.
When officers got there, they saw the buck trying to get into the college's windows.
Thankfully, the deer was unable to break in.
Judging from the pictures, he may have injured himself in the process.
Hopefully the deer is OK! And luckily, it doesn't sound like he came in to contact with any humans.
Campus police say the deer eventually took off and school staff cleaned up the area.
Why Do Deer Crash Through Windows?
It's not likely this deer really wanted to become a GVSU Laker.
According to Humane Rescue Alliance, as reported by Newsweek, deer are easily frightened, and:
Another hazard to deer are windows, especially during the fall months when deer are looking for a mate.Bucks will become territorial during this time. They have been known to crash through windows after seeing their reflection and believing it is a challenging male.
Animals You Can Hunt All Year in Michigan
Michigan's Deadliest Animals & Critters
You may have even seen a few of these in your home or around the state.