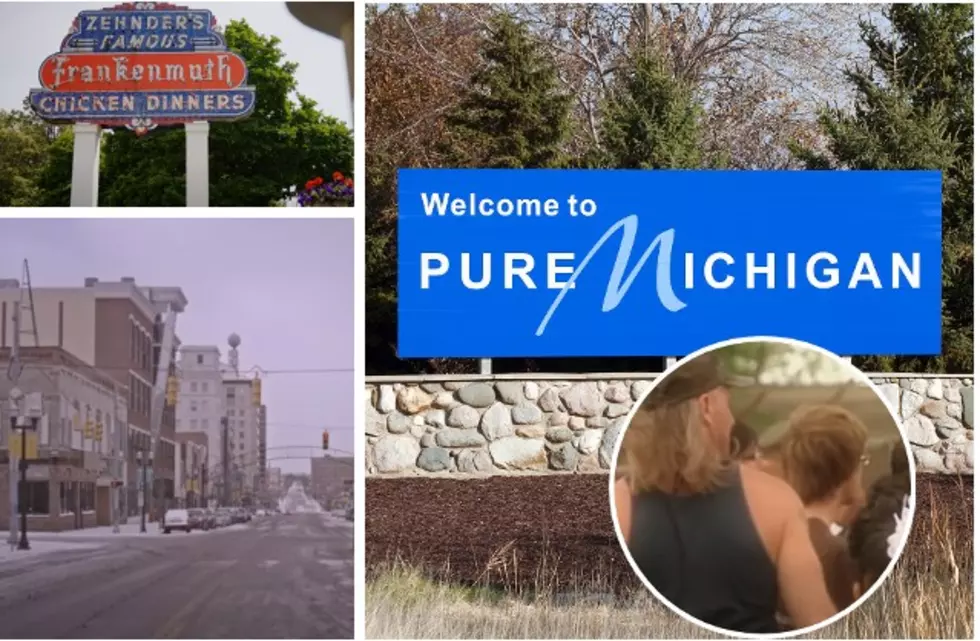 'Not So Pure Michigan' Spots Make Fun Of MI Cities
wellesenterprises/Not So Pure Michigan via YouTube
Most Michiganders are familiar with the Pure Michigan advertising campaign voiced by actor and Michigan native Tim Allen. The commercials would feature all of the great and beautiful things about the Great Lakes State.
If imitation is indeed the greatest form of flattery, then the creators of that very popular ad campaign should be flattered. There is and has been a spoof video series of the Pure Michigan campaign for many years created by the hilarious John Kerfoot called Not So Pure Michigan.
Many of the videos spoof Michigan cities, that is what I have included for your viewing pleasure today. As you will see in the videos below, Not So Pure Michigan has spoofed Frankenmuth, Flint, Royal Oak, Saugatuck, and more Michigan cities.
These videos are pure comedy, but I warn you - if you are offended by the 'F' word, prepare to be offended. All kidding aside, these videos are made to be funny, please do not take them too seriously - it's a joke.
I have seen most of the following videos before, and they still crack me up. The Frankenmuth spoof is totally hilarious. Grab a drink, kick back and check out these seven Not So Pure Michigan videos. Be sure to let me know which one is your favorite.
Frankenmuth
Royal Oak
 Traverse City
Saugatuck
  East Lansing
Flint
 Mackinac Island
Downriver
Would You Be Safe if a Nuke Dropped on These Michigan Cities?
What would happen if a 1.2 megaton nuclear bomb was dropped on one of these Michigan cities? Would you be in the clear?
14 Famous People That Have Ties to Ann Arbor, Michigan
Ann Arbor, Michigan, the home of the Wolverines, has supplied the world with actors, musicians, a couple of Playboy Playmates, tech gurus, and more.
10 Richest Cities In Michigan 2022