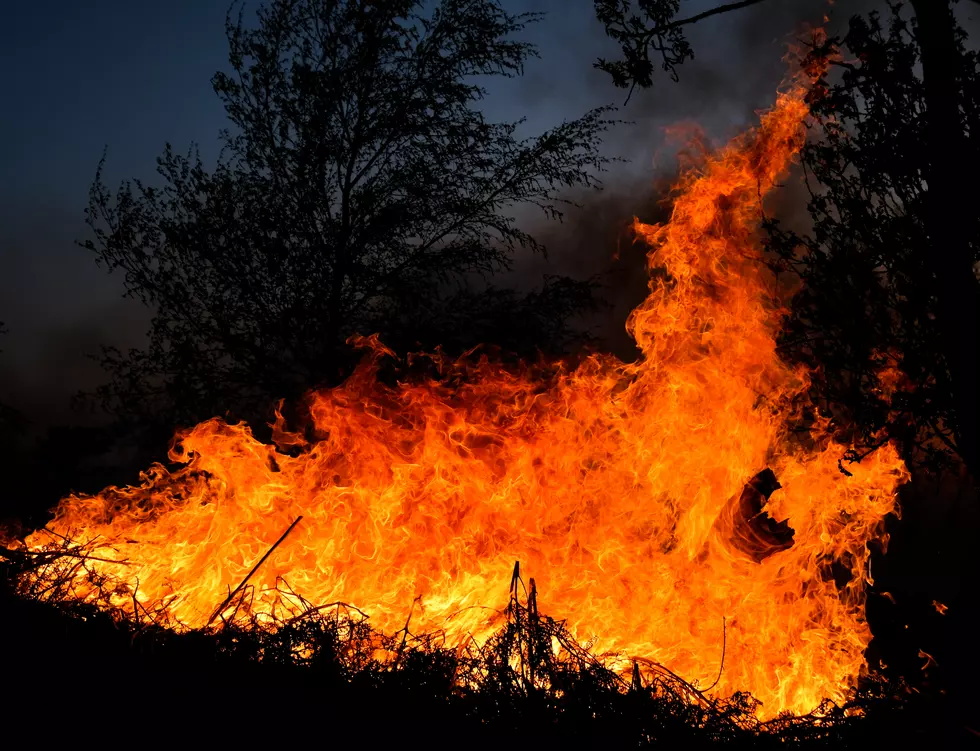 National Weather Service Issues A Red Flag Warning
Getty Images
If you are unfamiliar with this type of warning, it means that conditions are favorable for fires or wildfires and the service asks that you be very careful and aware of your surroundings when engaging in any activity that includes the use of fire.
Here's more from the National Weather Service's website:
...RED FLAG WARNING IN EFFECT UNTIL 8 PM EDT THIS EVENING...

The National Weather Service in Grand Rapids has issued a Red Flag Warning, which is in effect until 8 PM EDT this evening.

* Winds...South 10 to 20 mph with gusts up to 30 mph.

* Relative Humidity...As low as 25 percent.

* Temperatures...In the 70s, possibly near 80.

* Impacts...Burn restrictions are in effect for some areas. Formore information on burn restrictions...visit the Michigan DNRwebsite at www.michigan.gov/burnpermit or call 866-922-2876.
Get even more information about this Warning here.