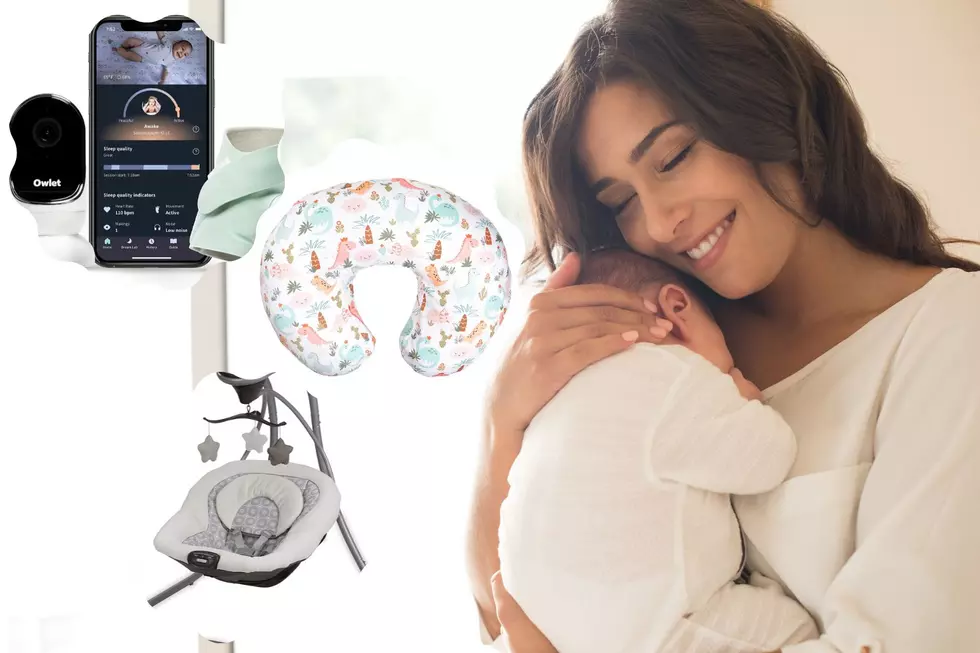 Must Have Items for Newborn Babies and First-Time Parents
Courtesy of Owlet Store via Amazon, Boppy Store via Amazon, Graco via Amazon, and Canva
You may or may not know, but my husband and I are expecting our first child! I'm about 6 months along at this point. And while we are both extremely excited and looking forward to becoming first-time parents, we also realize that we don't really have a clue about what to do or what we need.
We're doing our best to read baby books and speak to friends and family members about their experience with newborns, and we're learning a lot. But, we're also getting a little bit of conflicting advice, particularly when it comes to certain items and whether or not to add them to the baby registry.
I've done my fair share of Google-ing when it comes to this dilemma, too...looking at "best-rated" items and "most popular items", and what I'm learning is that it varies from list to list. For instance, do I really need a wipe warmer on the list?
So that's why I've come to you. To find out which items are a "must" and which items are a "bust" when it comes to newborn babies and first-time parents. Here's what I've learned.
Must-Have Items
According to multiple people, a Boppy Nursing Pillow is an absolute must. It helps keep the baby in the optimal position for feeding and it helps mama's arms not feel so tired with the many feedings necessary.
The Diaper Genie is another item that made the list. It keeps all the stink associated with dirty diapers away from invading your nose. Plus, if you've got any pesky house pets, it keeps the diapers away from them too.
This item seems to be fairly new to the must-have lists. It's a "dream sock" baby monitor that baby wears while they sleep. It monitors their heart rate and average oxygen through the night, and it will alert parents if either of those two items falls below the normal range.
This one seems like a no-brainer. But make sure you have it on the registry because you're sure to go through a lot of it.
This is one of those items that I'm having trouble deciding on because there are just so many different options out there. This particular swing has a 4 1/2 star rating with over 16 thousand reviews on Amazon, so I figured it was a pretty sure thing to add to the registry.
In your experience, if there's anything else that is a must-have addition to a baby registry, please feel free to message us using the station app, and we can get it added to the list!
Most Popular Michigan Baby Names by Year From 1980-2021
Check out the top male and female baby names from 1980-2021 in Michigan.
LOOK: Baby names that are illegal around the world
Stacker
scoured hundreds of baby name databases and news releases to curate a list of baby names that are illegal somewhere in the world, along with explanations for why they're banned.
KEEP READING: Here are the most popular baby names in every state
Using March 2019 data from the
Social Security Administration
,
Stacker
compiled a list of the most popular names in each of the 50 states and Washington D.C., according to their 2018 SSA rankings. The top five boy names and top five girl names are listed for each state, as well as the number of babies born in 2018 with that name. Historically common names like Michael only made the top five in three states, while the less common name Harper ranks in the top five for 22 states.
Curious what names are trending in your home state? Keep reading to see if your name made the top five -- or to find inspiration for naming your baby.