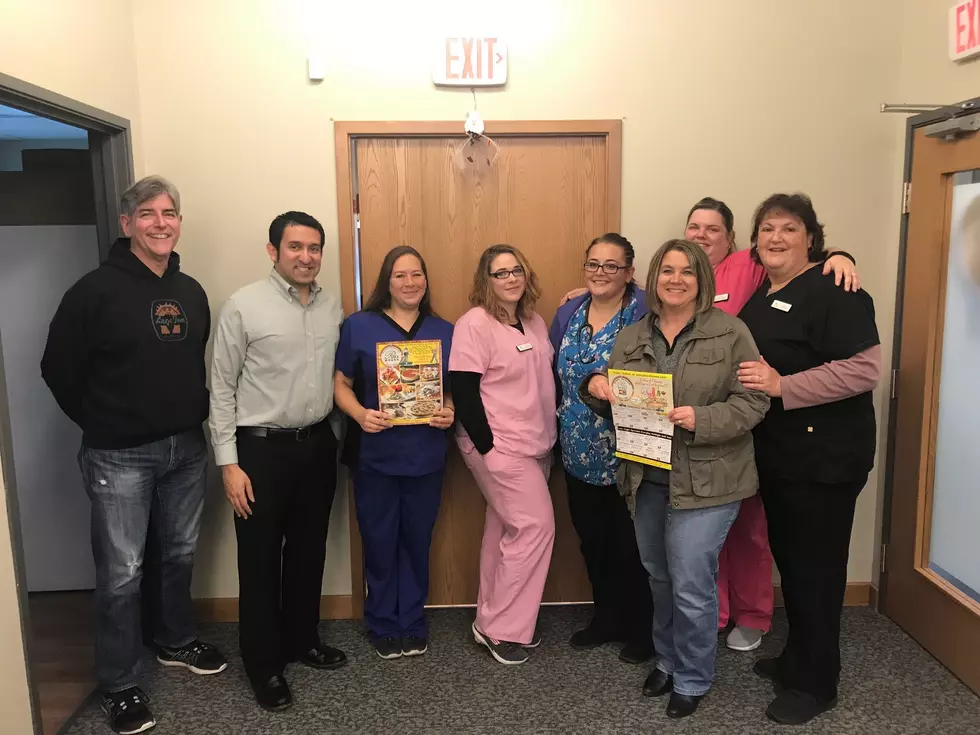 More Wittle Winners With Banana & Stephanie
Photo courtesy of Mark--a patient at Gupta Allergy who was kind enough to take our picture
A big congratulations to our latest Banana & Stephanie Wittle @ Work Lunch Break--Misty and the staff at Gupta Allergy in Lansing. Misty and her co-workers will get to enjoy a catered lunch that includes subs, salads, pizza and pasta from Pizza House in the Hannah Plaza on Hagadorn Road in East Lansing!
While we were delivering their prize, we got to meet the office staff that includes Julie, Tiffany, Shanda, Sarah and of course, Misty, the big winner. We also got to meet Dr. Dave Gupta and Dr. Sandesh Gupta while we were there. We also have to say "thanks" to Mark, who was one of the patients there that was kind enough to take our group photo for us.
If you haven't signed up to win, click here to get all of the details AND to get signed up and you could be our next big winner! Good luck!