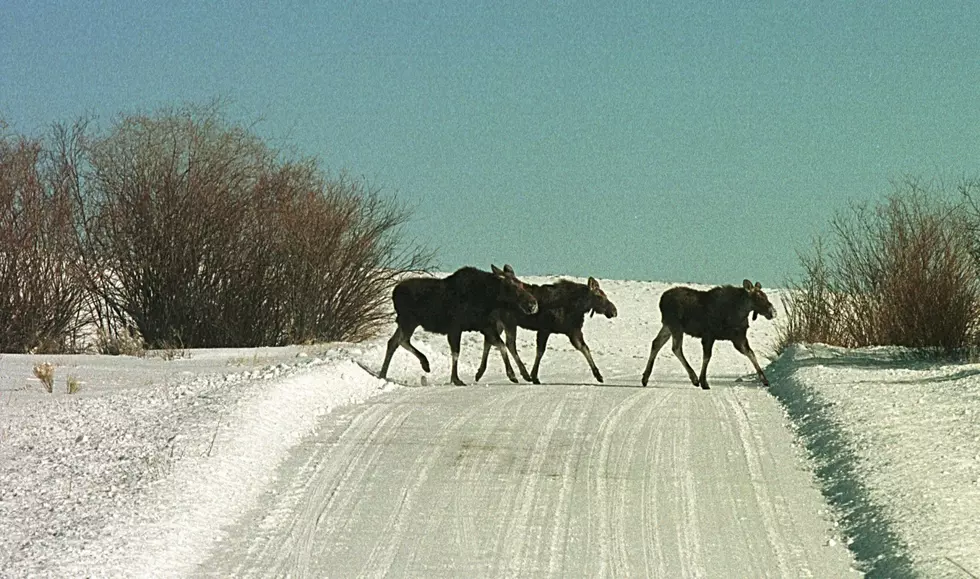 Michigan Ponders Moose Hunting Season on Isle Royale
Getty Images
It is a fact: Isle Royale National Park on Lake Superior has too many moose.
Michigan Tech estimates the moose population on the island is around 2,060 moose, up from 515, just eight years ago. For years the population was kept in check by wolves, but the wolf population diminished to just two adult wolves as of a couple of years ago. That's why the NPS has been transplanting wolves to Isle Royale for the last few years. According to MLive.com, the wolf population is up to 17 adult wolves, but four Michigan State Representatives think the answer might be a limited public moose hunt. According to Great Lakes Echo, the National Park Service has rejected that idea in the past, saying a hunt would cause  "difficulty related to logistics, increased staffing requirements, removal of carcasses from the landscape and the impacts to wilderness character."
The lawmakers say a moose hunt would get the moose population down, raise money for the park through the sale of hunting permits and boost the economy of the nearby Upper Peninsula.