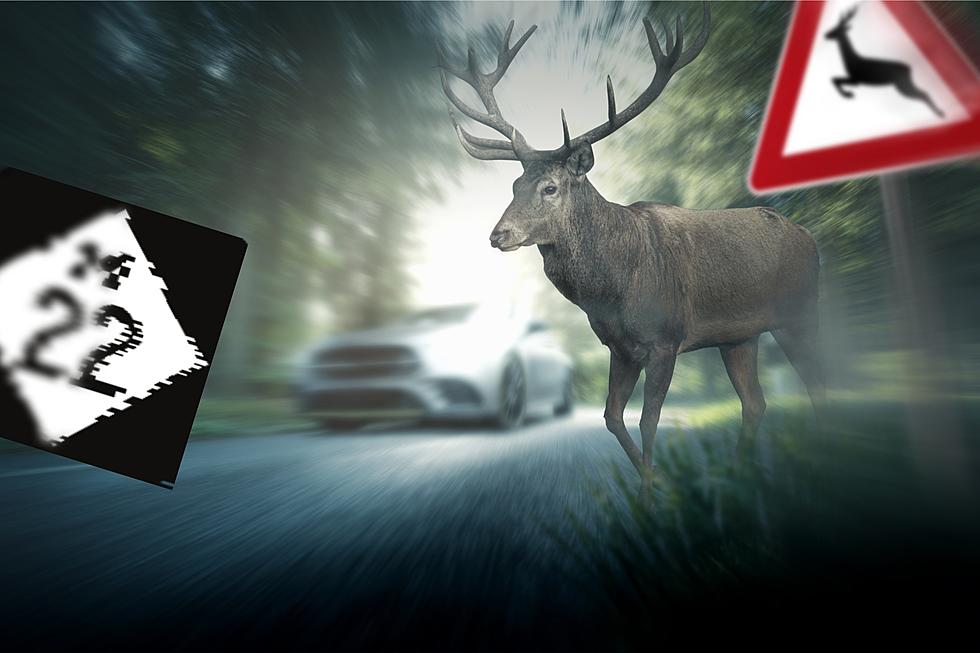 Only 2 States Top Michigan When It Comes to Car vs. Animal Wrecks
Photos via Canva
There are two categories of drivers in Michigan: those of us who have hit a deer while driving down the highway; and those of us who know someone who has.
How is it that the sound of a cracking twig in the forest will strike fear into the heart of a doe and send it scrambling away to what it hopes is safety, but the sound of roaring engines seems inviting? Truly one of life's great mysteries.
As a matter of fact, Michigan ties for third in the nation when it comes to car vs. animal accidents. A recent study reveals that the risk is high in the Mitten State - roughly 1 in 51 of us in Michigan can expect to have a vehicle accident involving an animal in 2023.
There are a few ways we can reduce our risk of being involved in a car vs. animal accident. State Farm advises motorists to stay alert, particularly in areas near woods or water (so basically all of Michigan). Turn on your high-beam headlights at night whenever you're not approaching another motorist - this will help illuminate the road ahead of you. Keep in mind that if you see one deer, it's likely there are others around too.
But it's not just deer we've got to worry about in Michigan. We've got geese and ducks and turkeys and cats and dogs and the list goes on and on.
Scroll through our gallery below and learn which states have the lowest risk of hitting an animal while driving, as well as the states where the risk is the highest.
LOOK: Here are the states where you are most likely to hit an animal
Hitting an animal while driving is a frightening experience, and this list ranks all 50 states in order of the likelihood of such incidents happening, in addition to providing tips on how to avoid them.