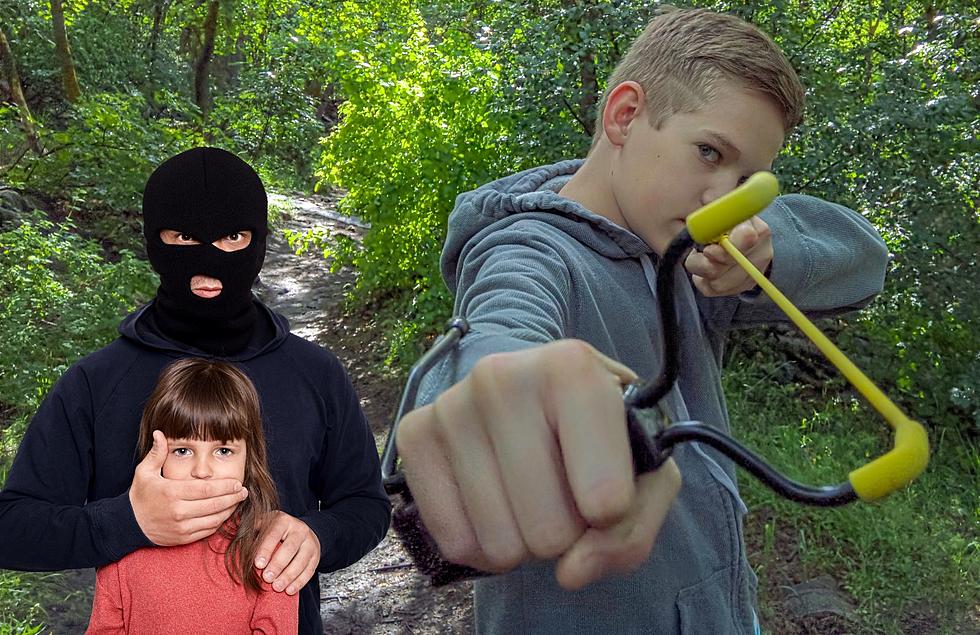 A Michigan Boy Saved His Sister From A Kidnapper With His Slingshot
Credit: Canva
A Michigan teen is being hailed as a hero after saving his eight-year-old sister who was being abducted.
The way he was able to save his sister is even more impressive.
A Michigan Boy Saved His Sister From A Kidnapper With His Slingshot
In a heroic act of bravery, a thirteen-year-old boy from Michigan saved his eight-year-old sister from a kidnapping attempt using nothing but a slingshot.
The siblings were searching for mushrooms in their backyard when a seventen-year-old suspect appeared and attempted to abduct the young girl.
However, the boy was quick to react and used his slingshot to shoot the suspect in the head and chest, ultimately saving his sister from harm.
Where Did This Happen?
The incident occurred in Alpena, Michigan, and has since gained national attention for the boy's heroic actions.
The Michigan State Police have praised the boy for his bravery and quick thinking, stating that his actions likely saved his sister's life.
Where Did Police Find The Suspect?
Troopers eventually found the suspect hiding at a nearby gas station. He reportedly had injuries that appeared to have been caused by the slingshot.
The suspect has been identified as a seventeen-year-old boy. Troopers said he confessed to detectives that he planned to beat the girl.
What Is He Being Charged With?
The suspect was arraigned on Thursday and charged as an adult on one count of attempted kidnapping/child enticement, one count of attempted assault to do great bodily harm less than murder, and one count of assault and battery.
He is being held on a $150,000 cash bond.
Nearly 25 Children Have Gone Missing in Michigan This Year
Nearly 25 children have gone missing in Michigan this year. Take a look at these children to see if they look familiar, so we can get them back home with their families.
The 2023 Most Popular Baby Names In Michigan Are...
Names.org
analyzed Social Security Administration data on births and user interest on its website to compile this year's lists of predictions. Let's take a look at the top baby names in Michigan for 2023 and the top names in the past five years.
10 Michigan Cabins That Are Still Available For This Summer
These Michigan cabin rentals are still available for select weeks this summer, grab one before your family is left staying in a boring hotel room on your trip.
Here are links so you can view/reserve each of these properties: