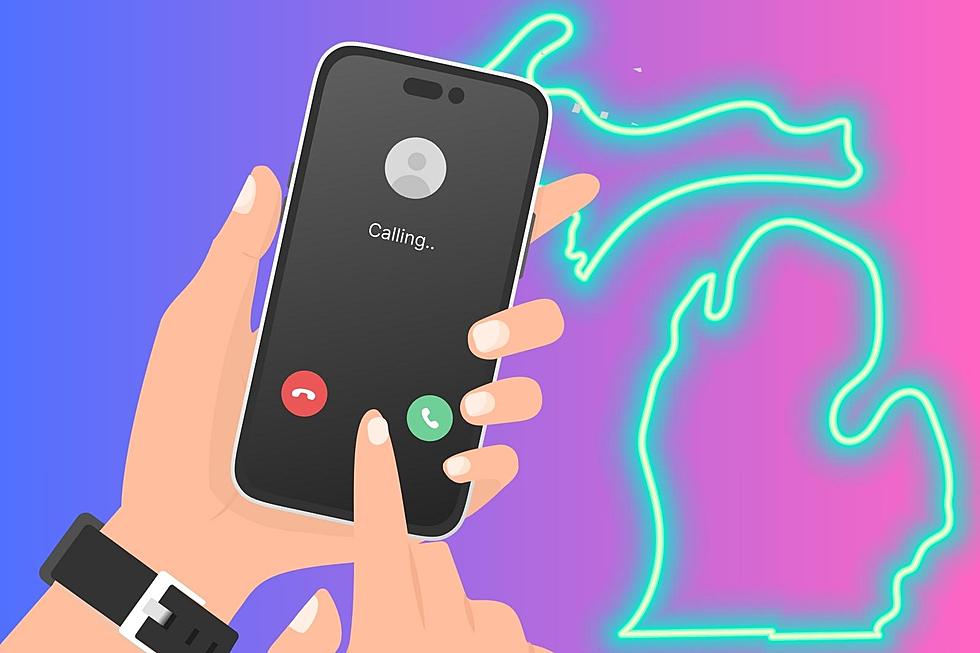 Michigan's About to Get Another New Area Code
Photos via Canva
For the first time in more than 20 years, Michigan appears poised to get a new area code. But before you start worrying that your phone number might be changing, hold on just a second.
Why Does Michigan Need Another New Area Code?
Blame Michigan's need for another new area code on technology.
Just 30 years ago, most households had only one phone number and hardly anyone had a cell phone. Today, it's typical for almost every member of the family to have their own cell phone. Machinery, alarm systems, pagers, and fax machines are just a few of many devices that are also often assigned their own phone numbers.
There are only so many available phone numbers in any given area code. With that kind of demand, it's just a matter of time until a change has to be made.
What Is Michigan's New Area Code, and Where Is It Going to Be?
Instead of splitting up an existing area code and causing some phone users to have to change their numbers, Michigan's newest area code will be an "overlay".
In this case, Metro Detroit's existing 313 area code (indicated in the purple area below, also including Dearborn, Taylor, Hamtramck, Inkster and the Grosse Pointes among others) will get the overlay of 679.
According to NANPA (The North American Numbering Plan Administrator), Michigan can expect 679 numbers to begin being issued to users in the Metro Detroit area in November 2025. Anyone with an existing 313 number will get to keep it; only new numbers issued after that time will use 679.
The change will also require 10-digit dialing to be used within the geographic boundary of 313/679, as 7-digit dialing will no longer be supported.
Will Michigan Be Getting Any More New Area Codes?
Telecom Michigan estimates that after 679 goes into effect in 2025, Michigan will likely still have a need for at least two more additional area codes before the decade is over:
Area code 989 (which serves areas of Central Michigan including Saginaw, Midland, Bay City, St. Johns, Alpena, Bad Axe and others) is expected to be issued an overlay by Spring 2026
Area code 734 (which serves extreme southeastern Lower Michigan south of Detroit) is expected to begin using the 278 overlay by early 2027
8 Things To Do If You Paid A Phone Scammer
Merciless phone scammers are targeting unaware folks with schemes involving pleas for charity, car warranties, unpaid traffic tickets, you name it. The
Federal Trade Commission
says,
"Scammers often ask you to pay in ways that make it tough to get your money back. No matter what payment method you used to pay, the sooner you act, the better."
If you have paid one of these scammers and then realize you have been scammed, here are 8 tips from the Federal Trade Commission, on what to do if you have paid a scammer.
40 Free, Purely Michigan Phone Backgrounds
Michigan definitely has some of the most diverse, unique beauty in the United States. Why not show that Michigan pride wherever you go with these gorgeous photos that make the perfect phone backgrounds?