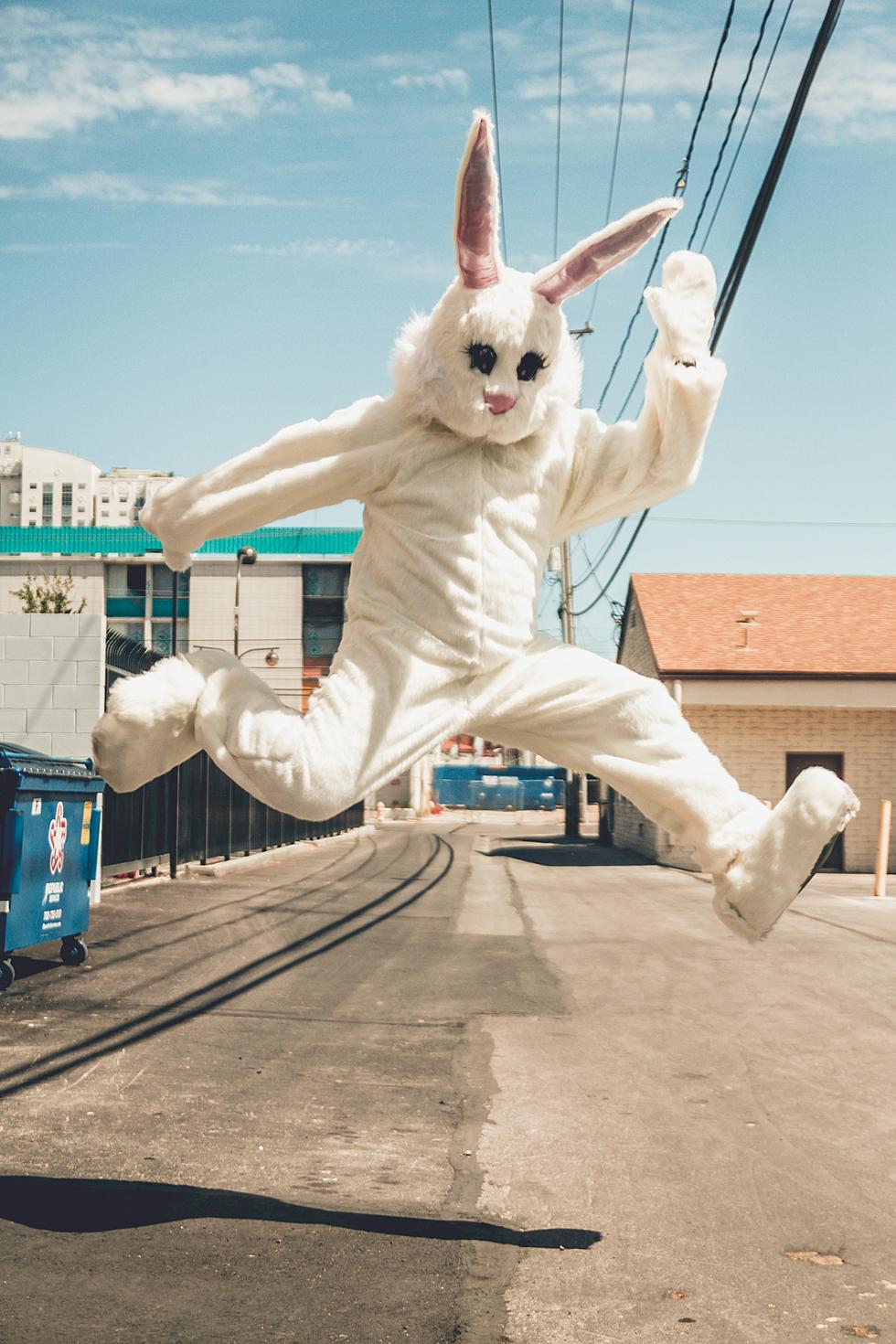 Mall Easter Bunny Tased After Assaulting a Cop in Illinois
Photo by Kenny Eliason on Unsplash
The pressure of the upcoming Holiday must be getting to this Illinois Easter Bunny.
The St. Claire Mall in Fairview Heights, Illinois was gearing up for the Easter holiday the way almost every mall in the country does, with a person dressed as an Easter bunny.  This is the annual tradition of taking your child on the emotional roller coaster of being excited followed by terrified tears was you force your kid to take pictures with a giant rabbit.
That mall has likely hired a new Easter Bunny actor after their previous employee had an altercation with law enforcement last Thursday night.  The man was dressed as the friendly bunny to pose with the children earlier that day, but around 7 P.M he was a very bad bunny.  It is unclear how exactly the situation started.  Whatever happened, escalated quickly according to Fox 2 Now,
Police said the man assaulted the female officer and then ran through the mall around 7:00 p.m. Thursday. When officers caught up with him, they believed he was a threat and tased him to make an arrest.
Not only do we not know what happened that led to the assault and tasing, but the police have also declined to release the suspect's name.  To really turn this bad bunny caper into a big mystery, the city of Fairview Heights has turned the case over to the county.  No charges have been filed at this time.
This isn't the first story of Easter violence from the Midwest.  Last year, a squirrel broke into a Michigan church causing a crazy amount of damage just before Easter Sunday.  Click here for that full story.
Crazy Naked Moments in the Midwest
These are some of the craziest 'Naked News' stories from Michigan, Indiana and Ohio.
This Million Dollar Home in Illinois Features a Last Supper Mural & Others
There are homes that make you go 'wow' and then there's this home in Illinois that features a wall-sized mural of the last supper as the setting for the dining room. Take a look.