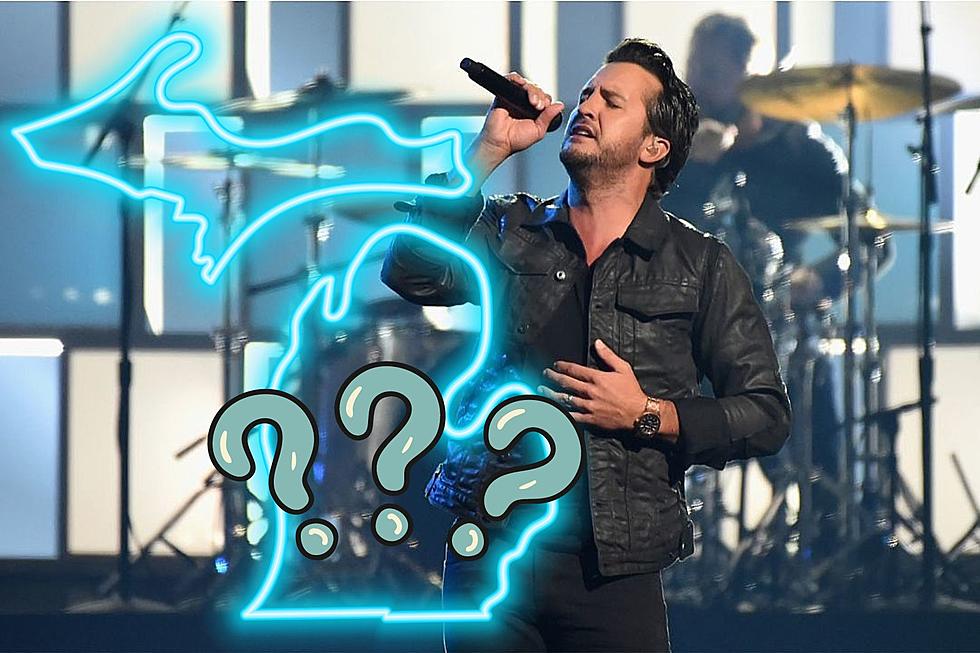 Is Luke Bryan Coming to Michigan on His 2023 Farm Tour?
Rick Diamond, Getty Images and Canva Pro
Luke Bryan has been embarking on his Farm Tour for quite some time now. According to Red Light Management, they began all the way back in 2009.
And since then, they've been able to grant "78 college scholarships to students from farming families to their local college or university near the tour stops," which is supremely awesome.
Luke Bryan's Farm Tour
Michiganders have looked forward to Luke Bran stopping here for quite some time now. The only exception is the summer of 2020, and we all remember what happened then...
But let's think about the now, shall we?
It's 2023, and Luke Bryan has announced his Farm Tour. So far, as of today's writing (Thursday, June 8th), Luke Bryan is making five stops. But lo and behold...Michigan is not on the list!
I was pretty surprised to see that Kubiak Family Farm in Fowlerville wasn't on the list.
Michigan Summer Concerts
But here's the weird thing. If you look at the screenshot I took of the website, you can see an open space under the Millerspot, Ohio stop. It's formatted like it's a spot waiting to be filled. So, maybe there will be a stop here in Michigan, but it's not confirmed quite yet. That could be the case, because so far there's no stop listed for September 16th, and that's a Saturday. A perfect day for a concert!
So, we'll have to wait and see if a stop in Michigan is announced. Until then, we do know that Luke Bryan is one of the headliners at Faster Horses. So at the very least, he's coming to Michigan at least once this summer!
Pictures: See Inside Luke Bryan's Stunning Beach House
Luke Bryan
listed his 4,600-square-foot beach house for sale in December 2022. The stunning Florida mansion includes four bedrooms and bathrooms and comes furnished. The master bedroom overlooks 95 feet of water frontage, but if you don't want to descend all four floors to get there, you can absorb the warmth of the private, heated pool. This Santa Rosa Beach property is on sale for $18 million, among the most ever for a
country star's house
.
The 50 All-Time Luke Bryan Songs, Ranked
Luke Bryan's massive catalog of songs perfectly walk the line between heartfelt and fun. Here are our 50 favorite hits and deep cuts.
PICTURES: See Highlights From Luke Bryan's Las Vegas Residency
Luke Bryan opened his Las Vegas residency at Resorts World Theatre with a killer performance on Feb. 11, 2022, and pictures show a high-tech set that served as a backdrop to a stunning performance.
The superstar varied the setlist with selections from every era of his career, backed by sets and visuals that included explosive pyrotechnics, multi-level risers and a catwalk that brought him eye-to-eye with the fans in the upper levels.
Scroll to see pictures from Luke Bryan's triumphant Las Vegas residency.