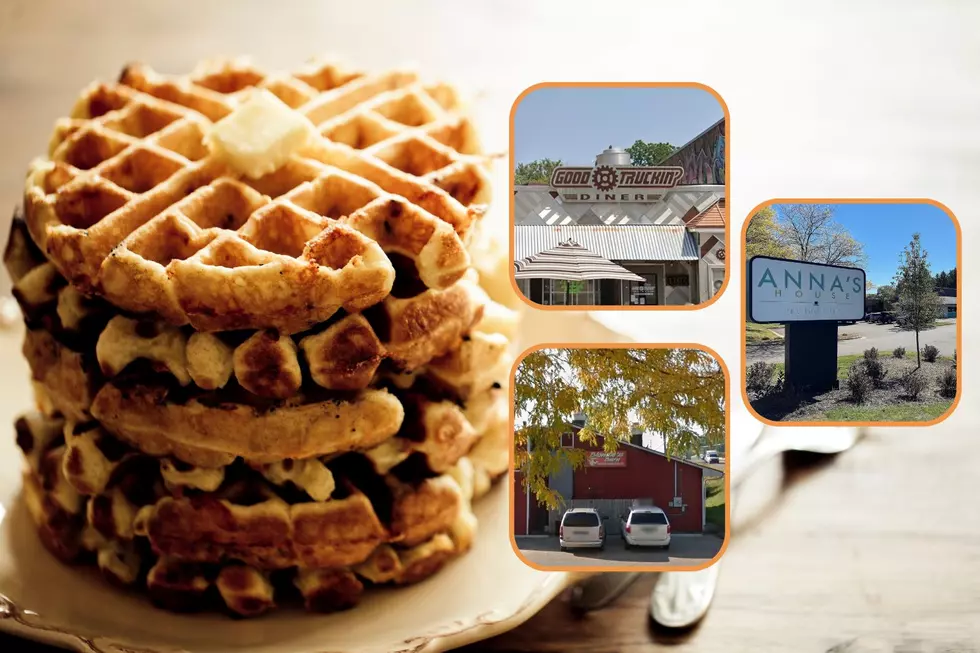 5 Lansing Breakfast Spots With the Best Waffles
Canva Pro/Google Streetview
Lansing has no shortage of places that offer up a fantastic breakfast. However, not all restaurants offer up waffles.
I'd think that any place that serves breakfast should serve waffles, but it might have to do with the special equipment that's needed; I truly have no idea though. I just love waffles so much that I'd love them for breakfast just about anytime.
Lansing Breakfast Restaurants
Despite that, I think that there are some Lansing breakfast spots that do a superior job of making delicious waffles. So if you're in the mood for a sweet breakfast option (and in some cases, a savory one too), look no further than these five breakfast spots that have the best waffles in Lansing.
Lansing Restaurants With the Best Waffles
And don't just take my word for it, give them a try yourself! Your tastebuds will thank you later.
The waffle is pretty straightforward. It's malty, crunchy, soft, sweet, and delicious. However, the thing that sends it over the top is the delicious brown sugar butter that they serve it with. That butter takes it from good to great!
Blondie's gives you the best of both worlds. They serve you a traditional waffle. Or, you could go the sweet and savory route and get the chicken and waffles.
The People's Kitchen usually has a seasonal waffle. Right now on their brunch menu, they have a delicious peach-themed waffle, called, "You Want a Peach of Me?". It's a sweet potato waffle with horchata whipped mascarpone, cinnamon, and roasted peaches.
HopCat in East Lansing
While known for its beer and bar menu, HopCat also serves up a mean brunch. And on that brunch menu is the salted caramel chicken & waffles. A sweet and savory combination if there's ever been one.
Good Truckin' Diner serves up an array of breakfast items, including waffles. There's a blueberry waffle with lemon glaze on its vegan menu. They also do a special menu that will sometimes feature a fun waffle. I once had a fruity pebble waffle and it was awesome.
These 22 Lansing Restaurants Serve Up the Best Breakfast Around
They say that breakfast is the most important meal of the day. Now, I don't know who "they" are exactly, but I have to agree. In fact, I would go so far as to say that breakfast is the best meal of the day...that's why so many places serve breakfast at any time of the day. When it comes to awesome places to get breakfast, the Lansing area has no shortage. Look through the gallery below and think about what kinds of breakfast plans you want to make for this weekend.
Best Breakfast Burritos in the Lansing Area
I feel that not only is breakfast "the most important meal of the day", it's also the best meal of the day. That's why there's such thing as brinner (breakfast for dinner) and diners/restaurants that offer breakfast items 24/7. The epitome of delicious and portable breakfast options is a breakfast burrito. If you want a hearty breakfast that's filling and perfect for on-the-go eating, a breakfast burrito is the way to go. We've put together a stuffed list, filled with the best breakfast burritos in the Lansing area, and here's what we've come up with. Check out the mouth-watering gallery below.