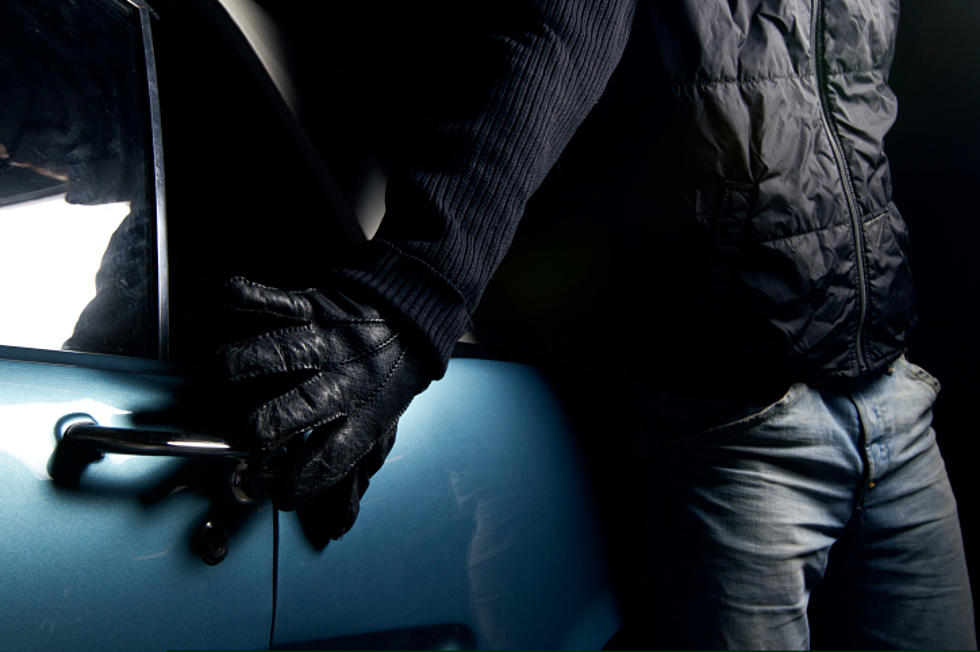 Lansing Area Seeing Many Car thefts In The Community
BO NIELSEN
It is a terrible thing to have your car stolen or broken into. You feel so violated.  I have had a few things stolen from my car over the years, and had my car stolen some years back. To help prevent this, it helps to park in busy areas, and always make sure your car is locked.  Making sure your car has an alarm is also a good idea.
Some areas of Lansing have far more car thefts and break ins then others. Potterville has had more then it's fare share of car trouble. Since early April, there have been 7  reported thefts from cars that were left unlocked. The most alarming thing taken from one of the vehicles was a gun said Potterville Police Chief Robert Barry.
There's a criminal out there that now has a firearm that doesn't belong to them," Barry said. "They shouldn't be worried about them using that or anything at this point. We're going to be out there trying to get them. The vehicle break-ins have been happening between 11 p.m. and 3 a.m., and the police department has added extra patrol.
The good news is the the police department does have a video of the people going from car to car checking to see if they are unlocked, however they have not been caught yet.
Here are some tips from local police departments on how to keep your car safe, as well as Geico.com.
Keep your vehicle locked at all times, even while driving.
When parked, never leave your keys in the car.
Never leave your car running and unattended.
Avoid leaving valuables inside your vehicle where passersby can see them.
Do not leave your vehicle title in the car.
Know where you're going, and what area's are safer to park.
Stay safe kids and please drive safe.
See the Must-Drive Roads in Every State
SEE MORE: The Worst Intersections In Lansing
MORE: Some of Our Favorite Streets Signs In Lansing