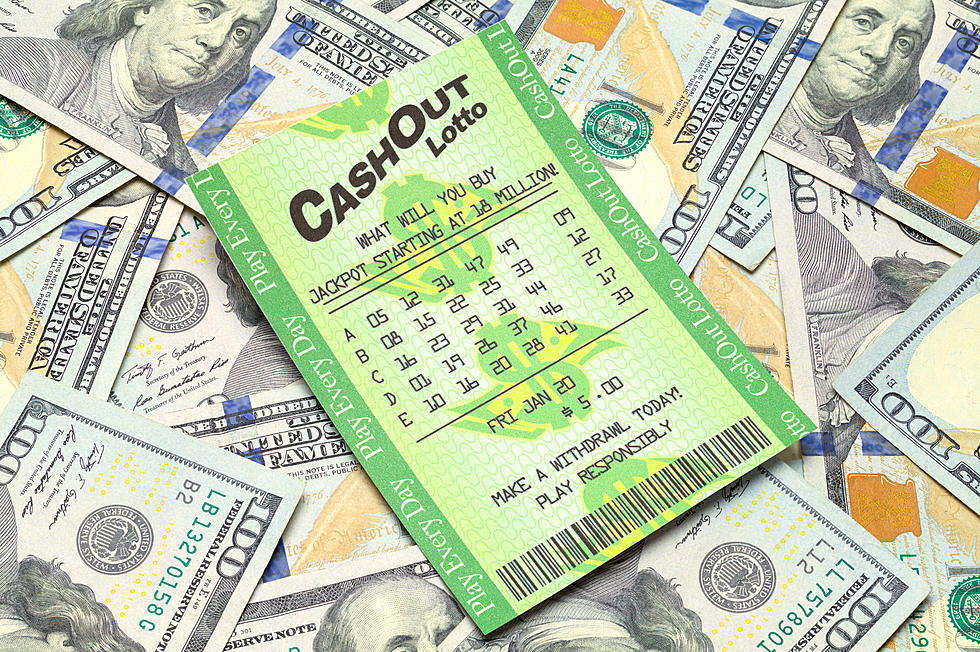 Port Huron Man Wins Big Playing Michigan Lottery
Michael Burrell
Congratulations are in order for one lucky Michigan man. The Port Huron resident hit it big recently by playing the lottery and won $25,000 a year for life.
According to Click On Detroit, Brian Karnasiewicz won in May and opted for a one-time payout of $390,000 instead of the yearly payments over 25 years.
If you are feeling lucky, the Mega Millions jackpot is currently up to $427 million, and the Powerball is estimated to be worth $590 million. Remember - you can't win, if you don't play.
That being said, according to GMA, your chances of winning the Powerball are 1 in 292,201,338. As for the odds of winning the Mega Millions, 1 in 302,575,350.
Congratulations again to Brian Karnasiewicz of Port Huron. The 44-year-old lucky lottery winner may want to buy a Mega Millions ticket and a Powerball ticket. I wonder what the odds are of him winning again?
Is it me, or have you noticed a lot of Michigan residents winning big playing the lottery over the last few years? If you did win big would want to remain anonymous or go public about your new wealth? I am quite certain lottery winners have a lot of people coming out of the woodwork asking for a handout.
That is a problem, I am willing to deal with. Good luck Michigan lottery players, here's to winning life-changing money.
You can check out the richest cities in Michigan below.
10 Richest Cities In Michigan
Live Large At This Linden Home On Beautiful Silver Lake
Flying Saucer House Lansing, Michigan