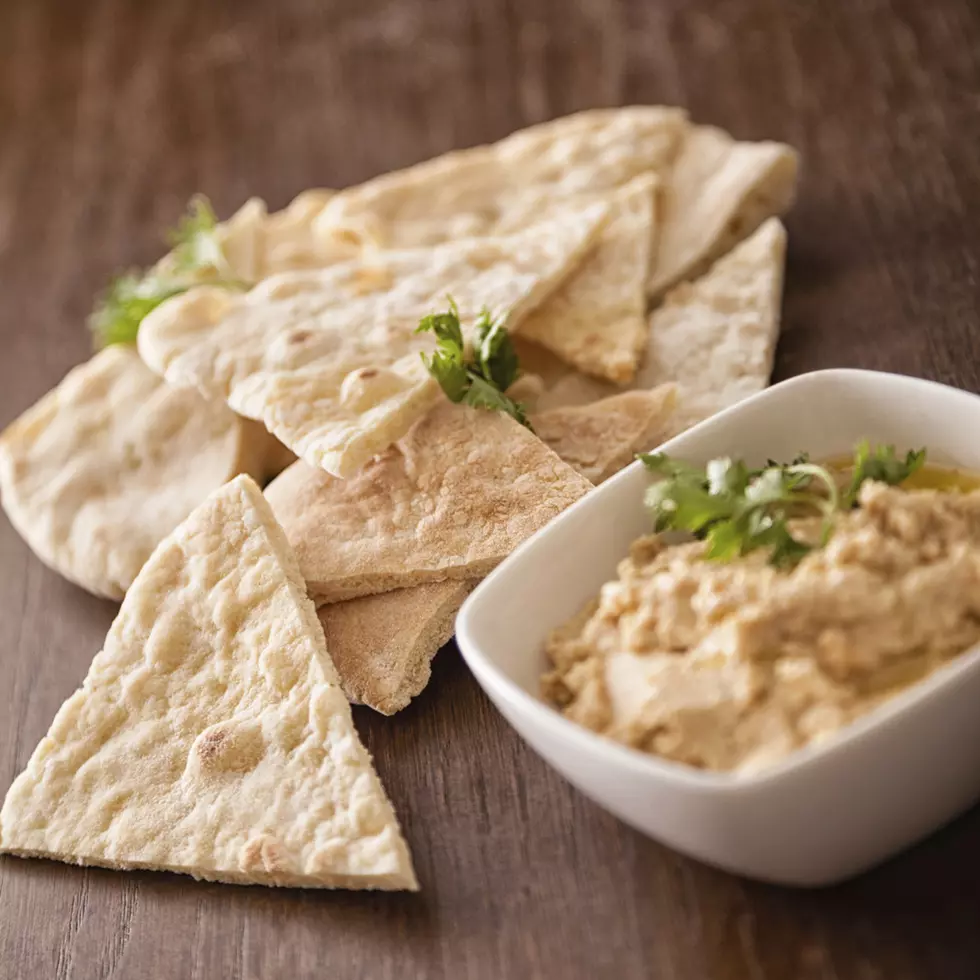 Greatest Hummus In Lansing That Will Shatter Your Tastebuds
NatashaPhoto
I can eat anything. I grew up in a household where you ate what was on your plate for dinner. I was forced to try new foods all the time. I can remember not liking beets. I would chew them up and then wash them down with my glass of milk. I can stomach beets now on a salad but that is about it.
Moving to mid Michigan and the Lansing area opened up many opportunities to try new foods. Growing up in Southwest Michigan, we didn't have as many dining options as Lansing. One restaurant sticks out to me, it was BD'S Mongolian BBQ. I'd never been to a place that you selected your own "grill" items, put them in a bowl and then a guy with two big sticks grilled it up on the hibachi right in front of you. The concept blew my mind.
There are so many different types of food you can get in our area. I am a huge fan of Middle Eastern / Mediterranean food. I'd only tried hummus once before moving to the area. There are a lot of Middle Eastern / Mediterranean restaurants to choose from, they're all really tasty. Woody's was one of the first places I tried and it was delicious. Many of the restaurants listed below I have dined at. I love the salmon at Ozzy's Kabob. The falafel is on point at Woody's. The Shawarma at Bread Bites is righteous. If you like Middle Eastern / Mediterranean food, check out these Lansing area locations for the best hummus according to yelp.
Best Hummus In Lansing
Choupli Wood-Fired Kabob - 4411 W Saginaw Hwy Lansing, MI 48917
Sc G. says:
My favorite Mediterranean restaurant on the west side. Nice owners great food. Chicken and beef kabobs were moist and tender, rice and sides delicious.
Aladdins Middle Eastern Restaurant - 300 N Clippert St Lansing, MI 48912
Susan W says:
Delicious falafel and eggplant sandwich.  Hummus, halavah and other delights. Lovely young lady working there. I haven't had good food like this since I lived in New York City.   This place is a gem!!!
Zaytoons - 940 Elmwood Rd Lansing, MI 48917
Thea L says:
We are regulars here, but for the first time I ordered the chicken shawarma feast for 6-8 as takeout for out of town guests who don't have Mediterranean restaurants where they live. It was plenty of good food, we had leftovers for a few days afterwards. I wish I ordered the baklava for dessert! But it was ready on time and we enjoyed everything.
Jerusalem Pita and More - 1456 E Michigan Ave Lansing, MI 48912
Michael G says:
We stopped here for lunch and while it is more of a market that serves food - found the prepared food excellent.  When we walked in, they were taking a tray out of the oven and I said "I will have what ever just came out of the oven" and it was fresh spinach pies.  They were delicious.  I even got one to take home and it was still great the next say.
Ozzy's Kabob - 3536 Meridian Crossings Dr Ste 260 Okemos, MI 48864
Jessamyn R says:
Comfortable and relaxed atmosphere with terrific food. Everything was made to order, with care and high quality ingredients. Great fresh juices, grape leaves, grilled and fried options, soups, sauces and kebabs--all the more common menu items but with some extras and thoughtful combinations (eggplant and cauliflower on one delicious platter, for example). Great and friendly service, as well.
Woody's Oasis - 1050 Trowbridge Rd East Lansing, MI 48823
Emma T. says:
Great food and terrific service!

If you are in a rush but want something healthy this place is a great option! I've been coming to Woody's for years and I don't think you can go wrong. The hummus is delicious and the cheese pie is incredible. I usually get a combo meal - grape leaves, hummus and a greek salad. Yum!

It does get busy during lunch and dinner, but you won't wait more than 10 minutes for your food to be ready. I recommend getting your food to go, even if you are going to eat in the store - their portions are large and you'll end up needing a to go container anyway.

Please go!! :) It is one of the best places in town.
Siraj Bakery - 3700 S Waverly Rd Lansing, MI 48911
Allison R. says:
I can't believe I am only the third person to review Siraj Bakery! Don't let their name fool you... they have amazing Middle Eastern food! We picked up lunch today and it was delicious. I had the shish tawook and my significant other had the shawarma platter. Both came with salad and hummus. The shawarma platter came with garlic sauce and the shish tawook came with some extra vegetables. We also tried the arayes and loved it. The pita bread was probably some of the best I have ever had, and the falafel with hummus was to die for. Definitely a hidden gem worth checking out!
Bread Bites Mediterranean Cuisine & Bakery - I love this place! - 5100 Marsh Rd Ste C Okemos, MI 48864
Tesia W says:
This place is a gem! It's in a lovely location and the restaurant itself is a very relaxing environment. The food is delicious and you get a lot of food for the price, so the value is great. The staff are all super friendly and helpful, and I feel good about supporting their business. Overall I have no complaints and I'll definitely be back!!
Zaytoon Mediterannean - 1979 N Aurelius Rd Delhi charter Township, MI 48842
Van K says:
We returned again after 5 years from Chicagoland. The place feels welcoming as we get closer to the ordering area. The crowd is still there. Service is still impeccable. Friendly, honest  and knowledgeable staff. Food of course is superb! With inflation so high, we managed to eat for a decent price with a table full of food and a take out box after our meal! Owner is so friendly and threw in some free food here and there for the costumers. Everyone is happy! Even Guy Fieri gave a thumbs up (look for his poster inside the restaurant!)
Tabooli - 698 S Waverly Rd Lansing, MI 48917
M C says:
I've bypassed tabooli so often due to cost and it's fast food...omg why did I wait? The beef kafta is so good, it's spicy! It comes with a orange sauce that is perfectly spicy. The beef schwarma, falafel, Mediterranean nachos, garlic sauce, hummus, pita, tabooli salad, and pita chips are fabulous. Must try!
I've visited many of the fine establishments. There are a few I need to try.
11 Mid Michigan Restaurants Where You Can Get an Awesome Hot Dog
If you are looking for a good hot dog, Coney dog or whatever "flavor" you prefer, check out these awesome local restaurants to get a killer dog. They offer different ways you can get your hot dog served up.