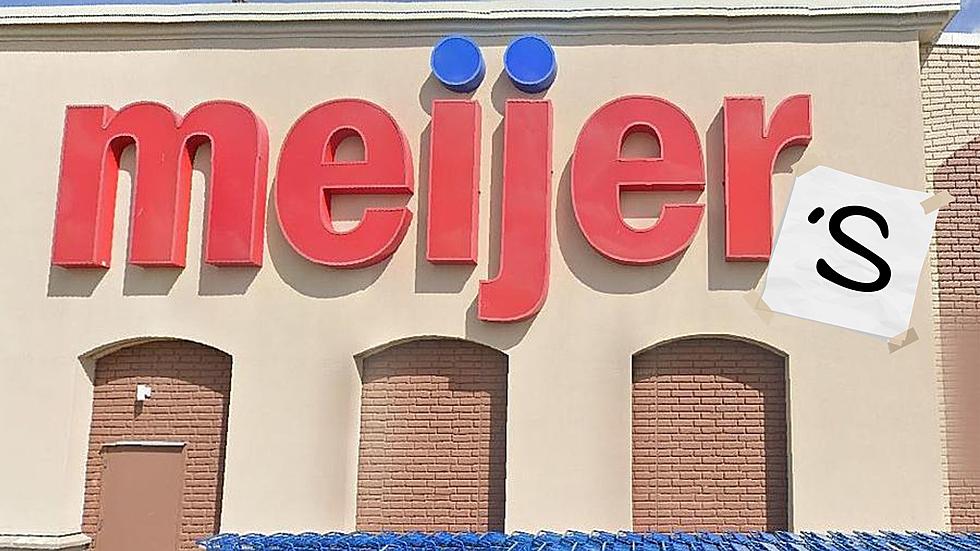 You're Saying it Right: Meijer's DOES Have an 'S'
TSM/Canva
There are a few things that will clearly set you apart as a Michigander - You tell people where you live by using your hand; You have Vernor's in your medicine cabinet; AND, it's pronounced "MEIJERS" with an "S" at the end.
Out-of-towners will look at Meijer stores now, and vehemently disagree, because there is CLEARLY no "s" on the end of the logo. But when you live where the company was founded, you know the REAL truth.
Like most modern major grocery and department store chains, it all starts with one person. For WalMart, it was Sam Walton. For Meijer stories, it was Hendrik Meijer in Greenville, Michigan.
The store started by Hendrik, who was a Dutch immigrant. A local barber who entered the grocery business during the Great Depression. So up against the odds from the start. but he revolutionized the shopping experience.
Meijer's store was one of the first to offer self-service shopping, and shopping carts, which in the early 1930s, was still pretty rare to see in stores. But where he really made his name in the small Greenville store was offering staple items, at bargain prices.
And since it was HIS place, of course, it was known as "Meijer's"... with an "s."
Even when they opened their second location in Cedar Springs in 1942, and their third in Ionia, the "s" stayed, because it was synonymous with the man who began the chain in 1934.
But when the original "Meijer's" stores became Thrifty Acres, the "S" was dropped, and officially, all of "Meijer's stores" became just... "Meijer Stores."
Others who visit will claim to know, even out-of-staters who DO have Meijer stores in their communities... but we know.
The First Meijer Store and Meijer Memorabilia
The 10 Commandments For Shopping At Meijer
The unspoken rules that are VITAL to shopping at your local Meijer grocery store.