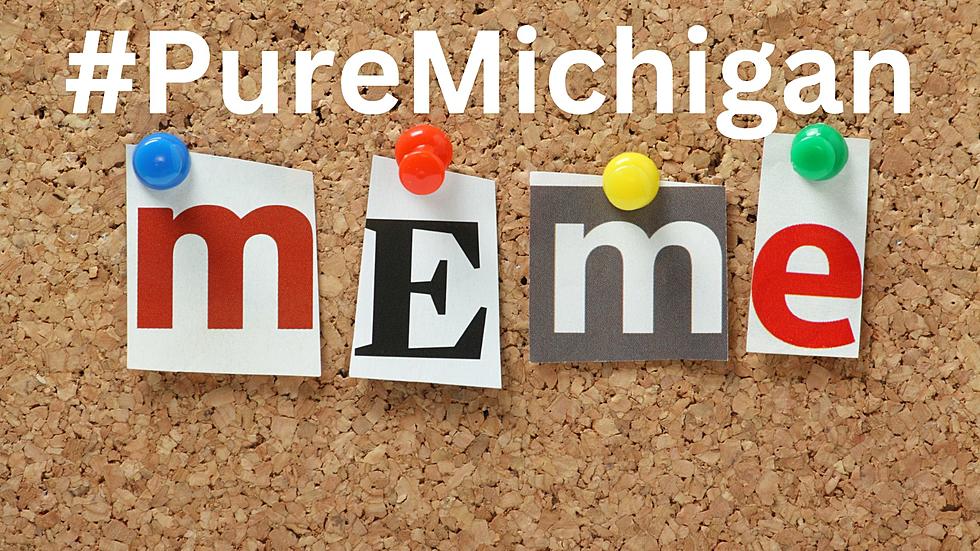 These Are The Best #PureMichigan Social Media Posts This Year
Canva
For the time being, Michigan's slogan remains "Pure Michigan," despite rumors that the state is considering alternatives. It might have something to do with how residents have turned it into a way of saying your from Michigan... without actually saying you're from Michigan.
As such, #PureMichigan has become some of the most beautiful, and FUNNIEST social media content you'll find on the internet, especially if you're from here, and understand.
There are a ton of pages, and accounts designated specifically for making memes out of Michigan, and can really give you a good chuckle when you need it. But below are some of the best I've found over the past year, and the platforms they're on.
FACEBOOK
Of course we knew Facebook was going to have some gems. Some of them pertain to the way we live our lives, and how we show each other where we're from...
And others poke fun at things you SWEAR you'd only see in Michigan...
And as someone who frequents a hard rock show or two, can confirm this one is real...
And then there's the ones that confirm what we knew all along...
TWITTER (X)
Of course Twitter is going to be full of some gems, and many of them very personalized to southwest Michigan...
There's also some that highlight how beautiful mother nature can be up here...  
... Or NOT so beautiful...
And how could you NOT mention the construction...  
INSTAGRAM
Of course, you can't do something on social media posts without mentioning Instagram, and there are some DOOZIES on here,especially if you're a Lions fan...
We're also very territorial when it comes to college football...  
 

 

 

View this post on Instagram

 
And speaking of U of M....
View this post on Instagram
And of course, our rivalry with Ohio is well documented, but some may not be as familiar with our disdain for Wisconsin, too.  
View this post on Instagram
It's been a good year for Michigan Memes, and #PureMichigan so far. Did you see some of your favorites here? Or did we miss some of the best? Be sure to send us the best Michigan Memes you see on our social media platforms, and maybe we'll feature them in our next #PureMichiganMeme Roundup.
Five 'Rude Awakenings" when Moving to Michigan
Artificial Intelligence Generates Pure Michigan Images