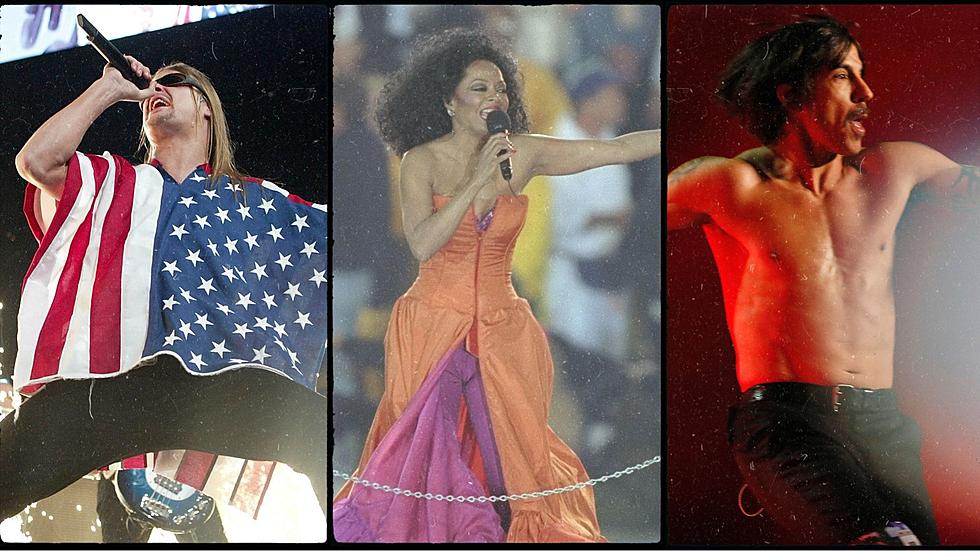 Every Michigander Who Has Performed The Super Bowl Halftime Show
Getty Images
The announcement of Usher as the 2024 Super Bowl halftime Show entertainment has the music world buzzing again. He's yet another artist that many haven't seen perform in quite some time, after Rhianna's return to the stage at last year's game, despite being VERY pregnant.
But inevitably, everyone wants to know why Usher was picked, and not THEIR favorite artist instead? Well, if you're a Michigander, it turns out, there's been some pretty decent representation at the Halftime show in the past already.
The Super Bowl Halftime Show has become one of glitz and glam, huge moments, and even bigger memes to follow. But it always seems like people from the Midwest in particular get left out quite often.
But keep in mind, Detroit is where Motown started, and the state has a number of major acts (and some NOT-so major), that have performed at the Halftime Show before.
Michiganders Who Have Played the Super Bowl Halftime Show
The Most Unforgettable Halftime Show Moments Ever
Discover the 25 most iconic, controversial and unforgettable Super Bowl Halftime Show moments ever.