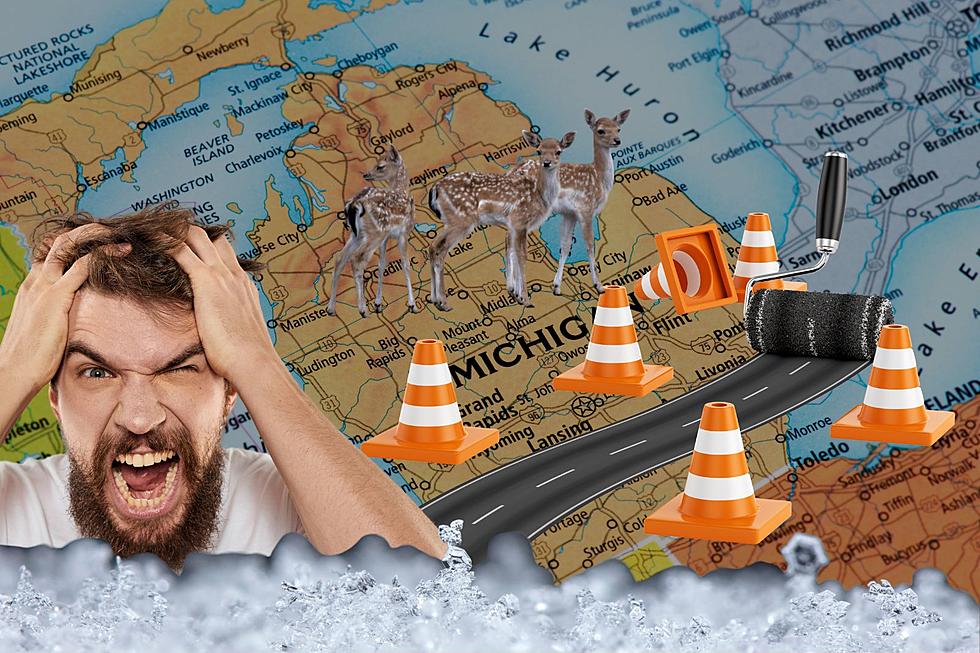 8 Things We Michiganders Absolutely Hate About Michigan
Canva
Michigan is beautiful. However, these 8 things are driving Michiganders crazy.
We hate potholes.  But we hate road construction even more.  Is the 10-cent bottle and can return enough to help us forget about the Detroit Lions? No.
8 Things We Michiganders Absolutely Hate About Michigan
OK Michiganders, what did we miss?  Let us know what you hate about Michigan in the comments.  We might add your complaint to this article.
If you just moved to this Winter Wonderland that we call Michigan.  Here is a handful of winter fun suggestions.
8 Unusual Winter Activities Every Michigan Newbie Needs to Try