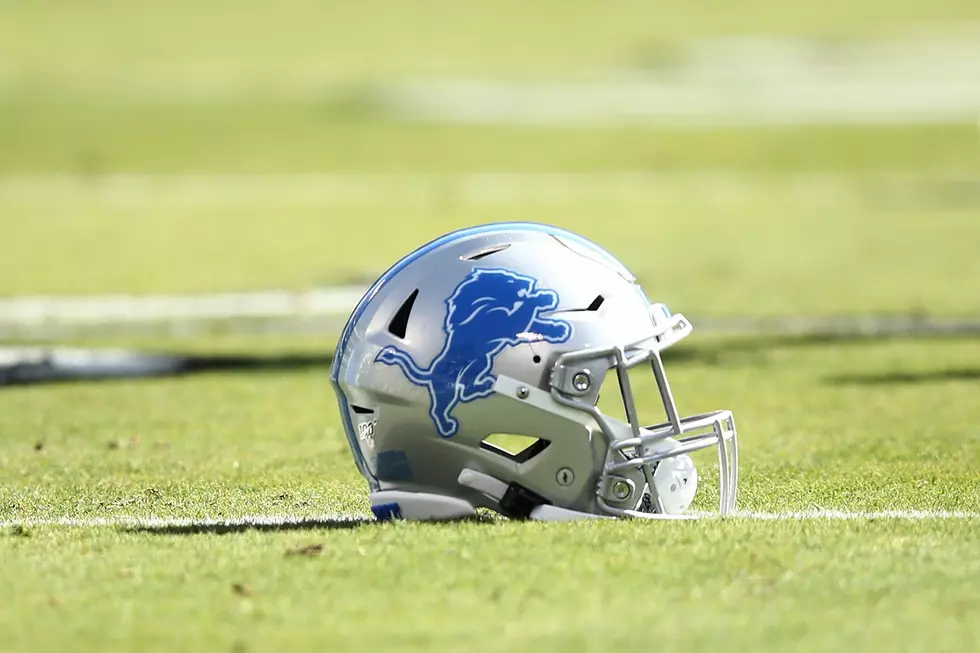 Detroit Lions Announce Six Captains For The 2023 Season
Getty Images
Hi, my name is Big Joe and I've been drinking the Detroit Lions Kool-Aid my entire life.
I'm so excited to see what Coach Dan Campbell and the Detroit Lions accomplish this year as they come of the 2022 season winning 8 out of their last 10 games.
One big part of any winning team is leadership, I don't have a ton of confidence in the Ford Family, but I do believe in Coach Campbell and the six players that have been named as team captains for the 2023 season.
Detroit Lions Announce Six Captains For The 2023 Season
Meet your six captains for the Detroit Lions 2023 as voted on by the players.
QB Jared Goff
WR Amon-Ra St. Brown
OL Penei Sewell
LB Alex Anzalone
DL Charles Harris
LB Jalen Reeves-Maybin
I was a bit surprised that Aiden Hutchenson wasn't one of this year's captains after his rookie season last year with the Detroit Lions.
Hutchenson finished the 2022 season with 9.5 sacks and 15 quarterback hits and 52 total tackles, including nine for loss.
He leads all NFL rookies in sacks (4.5), pressures (14) and quarterback hits (9) at the midpoint of the season
He was also named the Pepsi Zero Sugar Rookie of the Year.
I'm really excited for this team to shine in the spotlight.
The Lions will get their first chance to do so against Patrick Mahomes and The Kansas City Chiefs on Thursday Night Football.
Being a captain definitely has its benefits, Check out Detroit Lions Captian and QB Jared Goff's $10.5M Mansion.
Detroit Lions QB Jared Goff's $10.5M Mansion
Detroit Lions quarterback Jared Goff has a new pad and it is fabulous. The $10.5 million estate is located in Manhattan Beach, California, and it is nothing short of stunning.
The five-bedroom mansion was once owned by Shaquille O'Neal and 'Modern Family' Executive Producer Danny Zuker.
Highest Earning Detroit Lions of All-Time
Who made the most money playing for the Detroit Lions? These 25 players raked in some serious cash.
(All earnings are according to
Spotrac
)
Detroit Lions 2023 Schedule
Check out the Detroit Lions 2023 Schedule.