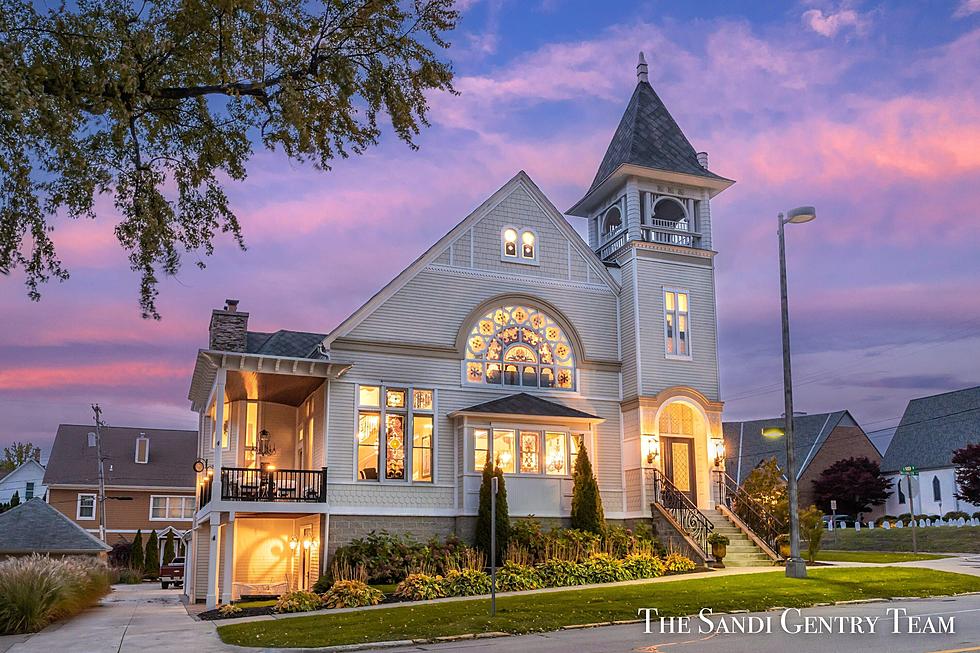 Look Inside Breathtaking Converted Church for Sale in West Michigan
The Sandi Gentry Team/ ReMax Lakeshore
If you're looking for a unique, historical home - this home is definitely that!
You have to see these gorgeous stained glass windows, not to mention the fabulous pool!
Once a church a historic landmark in Grand Haven, Mich. has been transformed in to a stunning 8,000 square foot residential home.
Sellers say they sought to keep the original character of the church, which was built in 1872, while modernizing with today's amenities.
Some of the original materials include wood pews, ceilings, doors, and bell tower.
Luxury modern features that have been added include:
Custom gourmet kitchen
Three fireplaces
Wine cellar
Upper level deck with pool
Family room with wet bar
Five stall garage
There even appears to be some sort of indoor golf game in the basement! Not to mention Lake Michigan is just a short drive away!
According to MLive, the church was built in 1872 and then burned down in 1890. It was rebuilt the same year on the original foundation and became the Second Reformed Church and stayed that was until 1955. That year the The Seventh Day Adventist bought the church at the time and owned it until 2012.
All the renovations to the building took more than two years.
Take a tour and check out the price below!
Renovated, Historic Church for Sale in Grand Haven, Mich.
A one-of-a kind historic landmark is for sale in Grand Haven. Once a Church, it has been completely renovated into a gorgeous three bedroom, three bathroom home. Unique features included stained glass windows, wine cellar, and upper level deck with pool. The home is
listed for
$2,825,000.
There's a New Most Expensive Home for Sale in Grand Rapids Mich. Area
Mansion From 'Only Lovers Left Alive' Filmed in Detroit On The Market
A nine bedroom, five and a half bath home in Detroit's Historic Brush Park is up
for sale
. The mansion is featured in the Tom Hiddleston, Tilda Swinton 2013 vampire movie, "Only Lovers Left Alive".
Lakefront Michigan Mansion, Former Nun Retreat, On Market for $799K
Built by a wealthy family in the 1930s, this Battle Creek mansion became a recreational retreat for the Sisters of Mercy of Detroit in the 70s. While it could use some work, it still seems like a deal for
$799K
. Sure, some of the interior paint jobs are pretty weird... but the gazebos! The fireplaces! And that lovely view of St. Mary Lake!