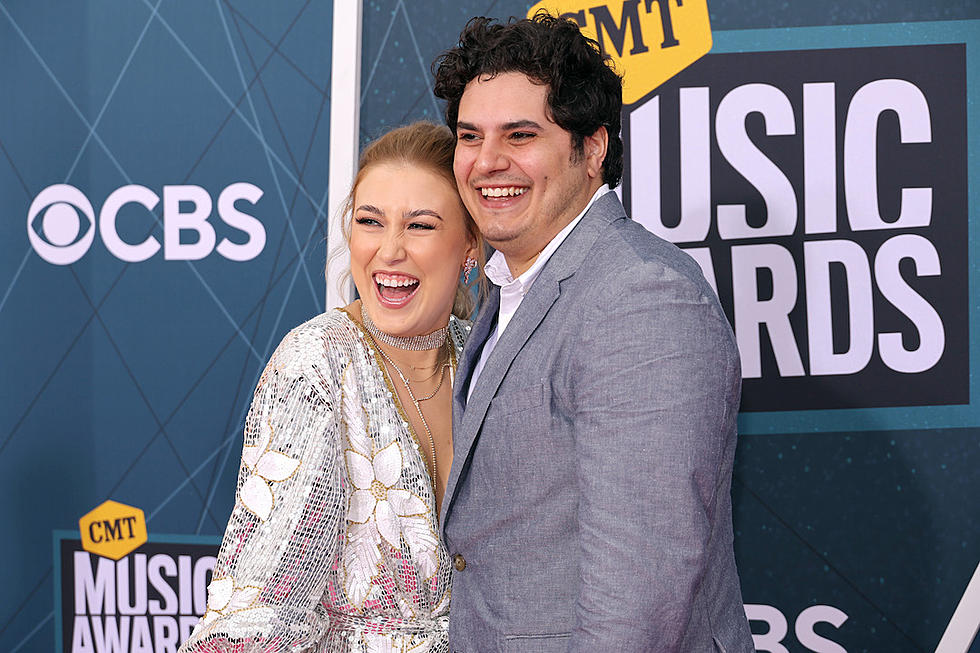 Maddie & Tae's Maddie Font Welcomes a Baby Boy — See the First Pics!
Mike Coppola, Getty Images
Maddie & Tae's Maddie Font is a mom! The singer and her husband Jonah welcomed their first child, a baby boy named Forrest Henry, on Sept. 9.
The singer announced little Forrest's birth on social media, also sharing that she had a "really scary" experience in the labor leading up to his arrival.
"After 37 hard hours of labor, finally getting to push and ending up having an emergency c-section and being put under, Forrest Henry Font made his debut," she writes.
Font shared a carousel of photos of her baby boy's first hours and days, including a shot of Jonah holding him in the hospital and another of the newborn baby lying in his hospital bassinet beside her bed.
According to the post, Forrest was 7 lbs., 10 oz. at birth.
"Thank you to our incredible medical team at St. Thomas Midtown for taking incredible care of us and making a really scary experience as calm and comfortable as possible for our little family," Font goes on to say, adding that despite the complications surrounding his birth, she and Jonah were overjoyed to be settling into life as a family of three.
"Forrest is everything Jonah and I could've ever dreamed of, and we'd go through it all over again for him," she says. "Thank you Lord for the gift of this perfect boy and this magical time. We are so in love."
The singer announced her pregnancy back in April, sharing her baby-to-be's sex at the same time. When she shared her news, Font revealed that her duo partner and best friend Taylor Kerr suspected that she was pregnant before Maddie herself even knew.
Both members of Maddie & Tae are now parents, as Kerr gave birth to her daughter Leighton Grace in January of 2022. Leighton was born significantly early, and needed an extended stay in the neonatal intensive care unit (NICU). Font was by her friend and bandmate's side the whole time, and little Leighton, now over a year old, is happy and healthy these days.
Font — who previously went under her maiden name, Maddie Marlow — tied the knot with her husband in 2019. She and Jonah were high school sweethearts.
Oh, Baby! All of These Country Stars Have Had Babies in 2023
Say cheese! Meet the adorable babies welcomed into the country music family in 2023.
R.I.P: Remembering Country Stars Who Died in 2023
Take a moment to remember the country artists, songwriters and other industry members we've lost in 2023.